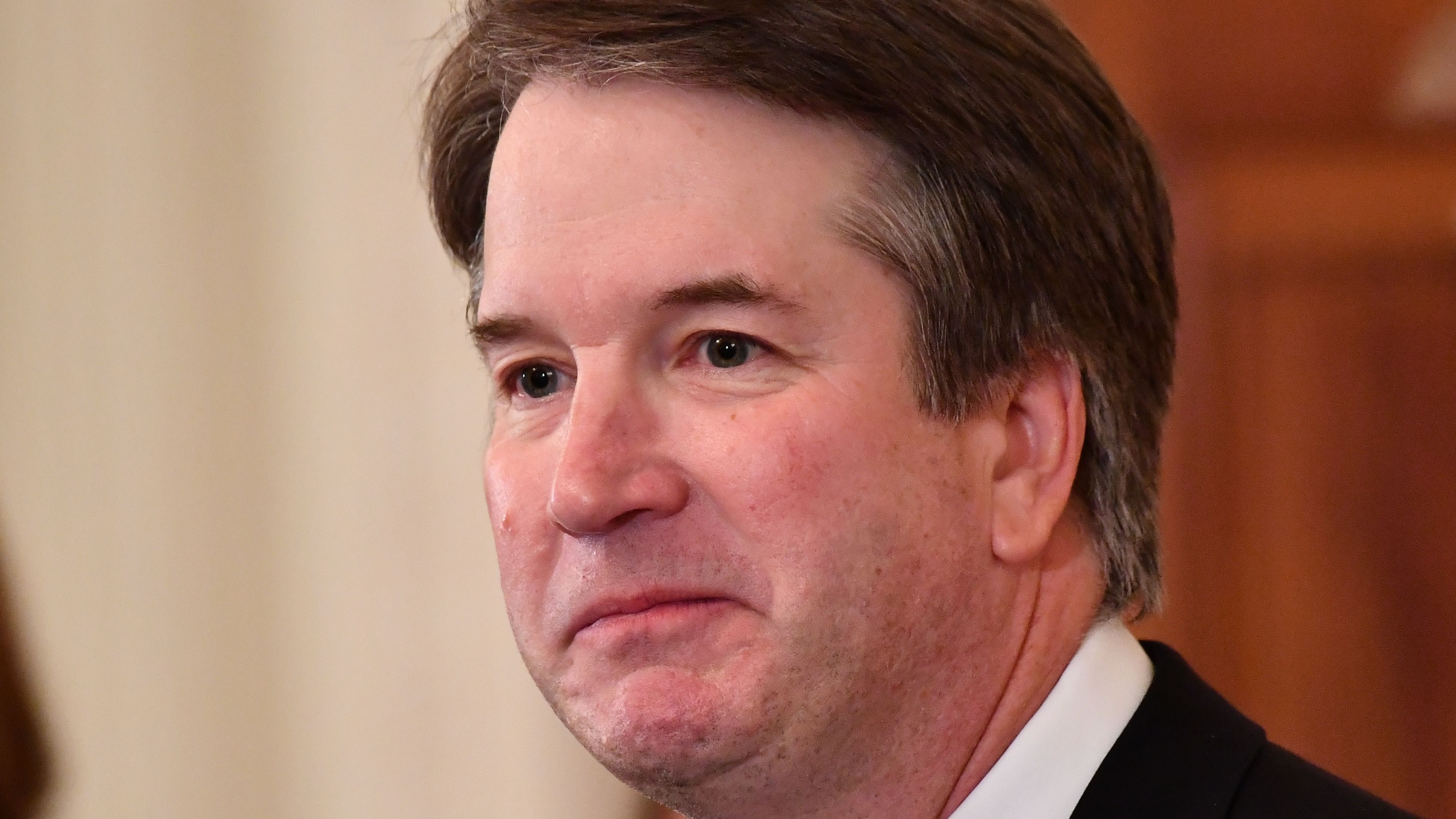 Supreme Court nominee Brett Kavanaugh is increasingly under fire over whether he knew about the decades-long sexual misconduct of fellow federal judge–and former boss–Alex Kozinski. Defenders say the attacks are baseless, but one law professor isn't so sure.
Women's rights organization UltraViolet released a statement to the media on Wednesday assailing Kavanaugh's relationship with Kozinski and suggesting Kavanaugh might have played an untoward role in covering up Kozinski's behavior:
Judge Kozinski's office had a long history of being a toxic and dangerous environment for women. The American public deserves to know what Kavanaugh saw and heard, and if he did witness or hear about any harassment, what he did or could have done to report it.
In response to those allegations, a White House spokesperson for the confirmation effort, Kerri Kupec, said that Judge Kavanaugh "had never heard any allegations of sexual misconduct or sexual harassment" regarding Kozinski until recently.
Daniel Epps, an associate professor of law at Washington University School of Law was all but mystified at–and certainly dismissive of–the expansive claim surrounding Kavanaugh's purported lack of knowledge. In a tweet sent at 7:40 a.m. on Saturday, Epps cited to the White House's account and noted, "This cannot possibly be true."
In additional posts, Epps clarified as to why he found this unconvincingly implausible. He wrote:
I heard buzzing about this when I was a law student more than a decade ago. I am struggling to understand how it is possible someone with so many connections to the man could have never heard even a vague rumor. I suspect a lot turns on the word "allegations" here.
In another post, Epps noted, "I had heard [the allegations]; many of my friends had heard them; and the idea that [Brett M. Kavanaugh] had never ever heard them is absurd."
Some former law clerks who worked with both Kavanaugh and Kozinski came to the defense of President Donald Trump's nominee, vouching for his character and asserting that he probably didn't know. Other observers questioned whether Kozinski's behavior was as widely-known as Epps alleged.
Kozinski served as a federal judge for over 30 years as one of the more illiberal voices on the Ninth Circuit Court of Appeals after being appointed by former president Ronald Reagan. Kozinski retired from the bench in 2017 after at least 15 women accused him of various forms of sexual harassment and assault over the span of three-plus decades. Those allegations were varied and came from all quarters: former law clerks, junior staffers, colleagues, law students, a law professor and one former judge.
During the 1990s, Kavanaugh clerked for Kozinski. In May of 2006, Kozinski lavished praise on Kavanaugh in support of the latter's confirmation to an open post on the U.S. Court of Appeals for the District of Columbia Circuit. Those hearings were already controversial enough–as Kavanaugh appears to have seriously misled Congress in order to be confirmed–but the addition of the Kozinski factor threatens to further jeopardize Kavanaugh's Supreme Court bid.
[image via MANDEL NGAN/AFP/Getty Images]
Follow Colin Kalmbacher on Twitter: @colinkalmbacher
Have a tip we should know? [email protected]