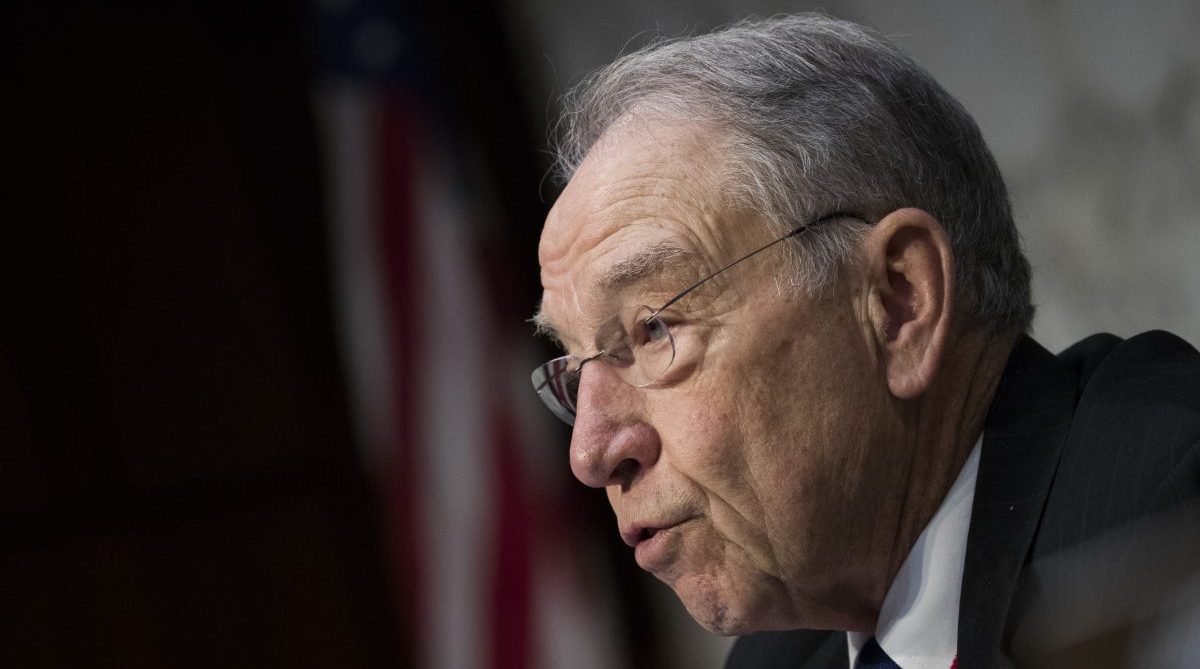 Senate Judiciary Committee Chairman Charles Grassley has a message for current Supreme Court Justices: If you plan on retiring, do it now. Better yet, even sooner.
His reasoning is that he would prefer to have the opportunity to confirm a new conservative justice before November's midterm elections.
"So my message to any one of the 9 Supreme Court justices, if you're thinking about quitting this year, do it yesterday," Grassley said while appearing on Hugh Hewitt's radio program Thursday.
This came after Hewitt asked Grassley if he was preparing for a possible vacancy on the Court this summer. There have been rumors of Justice Anthony Kennedy's pending retirement, but Grassley said "it doesn't do any good" to prepare for this.
"I just hope that if there is going to be a nominee, I hope it's now or within two or three weeks," Grassley said, explaining that it typically takes between 50 and 70 days from the time a president nominates someone and the time the Judiciary Committee holds a hearing. Then it's another two weeks before the issue goes before the full Senate, he said.
"And this has to be done before the November election."
When Neil Gorsuch was nominated, the Senate changed the rules so that they only need a simple majority of 51 Senators instead of the 60 previously needed to confirm a Supreme Court nominee. Still, Grassley is clearly concerned that this still may not be enough. Republicans currently hold exactly 51 seats. If they lose any ground to Democrats this November, it would become much more difficult to place a staunch conservative on the bench.
Listen to audio of the program here:
[Image via Drew Angerer/Getty Images]
Have a tip we should know? [email protected]