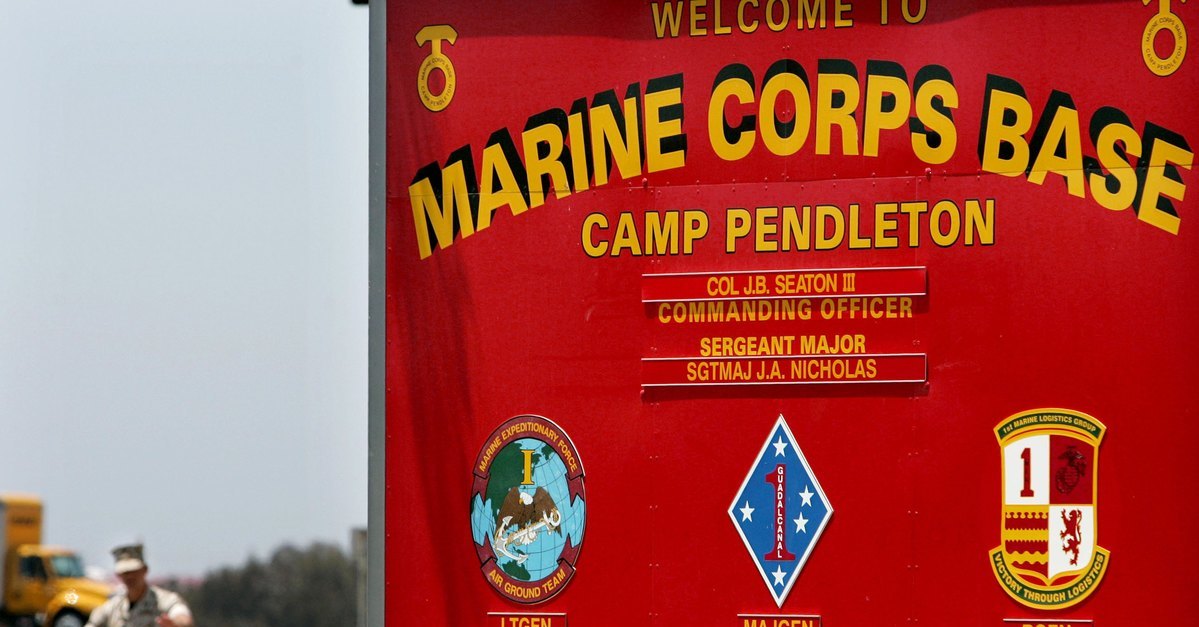 The Ku Klux Klan (KKK) openly operated at a U.S. Marine Corps base in California during the 1970s, a new podcast reveals.
According to the San Diego Union-Tribune, Camp Pendleton in Oceanside, California was a hotbed of KKK activity–an open secret that was tolerated or aided by Marine Corps brass–and presently the subject of a podcast series titled "Free the Pendleton 14."
Per that report:
The story explains that a group of black Marines incensed about the KKK activity aimed to do something about it, but wound up in the wrong room, where white Marines were drinking beers. … That night in 1976, seven white Marines were attacked with clubs, knives and screwdrivers. Six of them were hospitalized.
After the incident, 15 black Marines were initially detained. One was released soon thereafter; one had charges against him dropped after he agreed to play ball and cooperate with prosecutors; and another pleaded guilty to a lesser assault charge in order avoid a court-martial, according to New York Times story from 1977 about the controversy.
The Times story notes:
A military court has heard testimony that troop commanders at this large Marine Corps base allowed enlisted men belonging to the Ku Klux Klan to flaunt their Klan insignia, wear "n***** sticker" knives and incite brawls with black marines.

A half‐dozen witnesses at pretrial hearings this week for 13 black recruits accused of a bloody racial assault on Nov. 13 said that white marine Klansmen openly distributed racist literature on the base, pasted K.K.K. stickers on barracks doors and hid illicit weapons in their quarters.
The Marine Corps at first denied the existence of the KKK cell in their midst.
"[W]e are not aware of any active Klan organization at Camp Pendleton," base officials said immediately after the fracas.
But as the story and inquiry slowly progressed, base officials were forced to admit that "[a]t least 16 Marines" were still involved in KKK activity–two full years after the night in question, according to an archived edition of the Union-Tribune.
The Marine Corps then closed ranks.
Those 16 KKK members "were taken into protective custody and quietly transferred to other bases," according to the Union-Tribune–citing a 1977 report from the Washington Post about the American Civil Liberty Union's controversial defense of the Klan Marines.
The KKK members were reportedly never punished over their own violence or racist affiliations.
Steve Walsh is the reporter who recently started the podcast. In comments to the Union-Tribune, he described his reasons for telling this story now:
The end goal, I will tell you, is nothing more than rescuing the story from obscurity. These are lessons that we seem to keep having to learn over and over again, and if we just forget this history we are simply doomed to repeat it.
[image via Sandy Huffaker/Getty Images]
Have a tip we should know? [email protected]