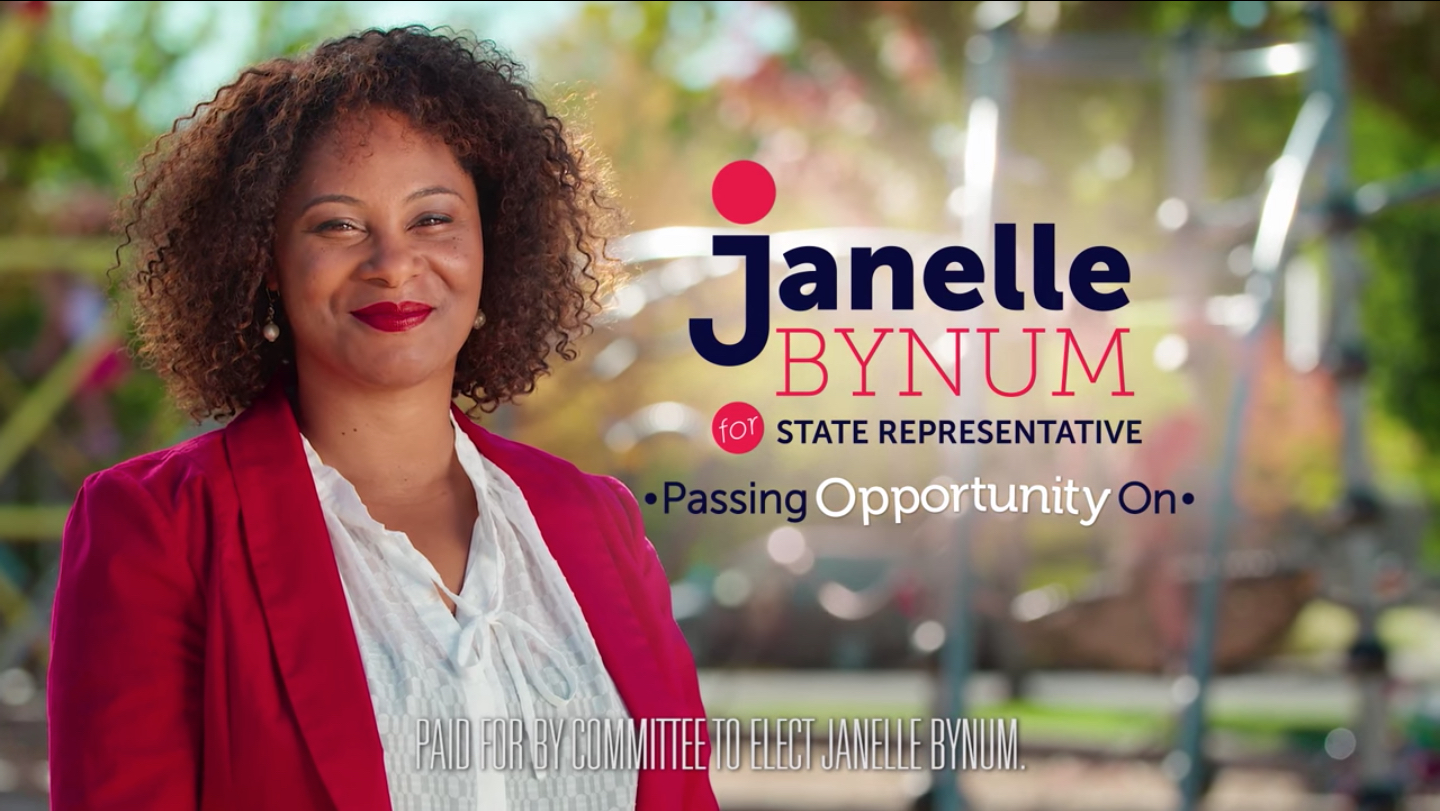 A black lawmaker in Oregon had the cops called on her apparently because she was knocking on doors to campaign for reelection.
State Representative Janelle Bynum was canvassing alone on Tuesday. In typical fashion, Bynum went door-to-door in order to meet with her constituents and listen to their concerns.
Bynum had been braving the weather for over two hours when she stopped to take notes on her cellphone. She was in the process of jotting down points that came up during her previous conversation with a voter–the second-to-last house of the day, according to reports. Then, at around 5:10 p.m., a Clackamas County Sheriff's deputy pulled up to investigate.
According to The Oregonian, Bynum looked over and thought, "I don't believe this." The deputy asked Bynum if she was selling something. She was not. Bynum introduced herself and explained that she was actually canvassing because that's what legislators usually do; Bynum also surmised that someone had seen fit to call the cops on her.
The deputy confirmed her suspicion. Someone reported Bynum for spending too much time at houses along Southeast 125th Avenue. The cop-caller said she appeared to be casing the neighborhood because she was occasionally using her cellphone.
Bynum explained that she often takes notes on cellphone. At the time, aside from her apparently suspicious cellphone, she only had a pen and campaign flyers with her. She estimates she's knocked on 70,000 doors over the course of her career and said this is the first time she's ever had the cops called on her.
In comments to The Oregonian, she said:
It was just bizarre. It boils down to people not knowing their neighbors and people having a sense of fear in their neighborhoods, which is kind of my job to help eradicate. But at the end of the day, it's important for people to feel like they can talk to each other to help minimize misunderstandings.
As noted by local NBC affiliate KGW8, the neighbor in question thought Bynum looked "suspicious," but was eventually set straight. In a Facebook post after the incident, Bynum elaborated:
Live from the mean streets of Clackamas!!! Big shout out to Officer Campbell who responded professionally to someone who said that I was going door to door and spending a lot of time typing on my cell phone after each house—- aka canvassing and keeping account of what my community cares about! I asked to meet my constituent who thought I was suspicious, but she was on the road by then. The officer called her, we talked and she did apologize. #letsbebetterneighbors
Law&Crime reached out to the Clackamas County Sheriff's Office but no response was forthcoming at the time of publication.
[image via screengrab]
Follow Colin Kalmbacher on Twitter: @colinkalmbacher
Have a tip we should know? [email protected]