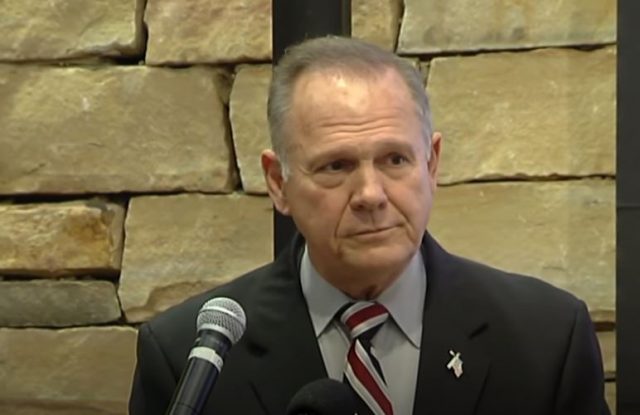 The much-discussed Jewish attorney who Roy Moore's wife bragged about knowing in an attempt to swat down claims of anti-Semitism has finally been found–and he's a huge fan of newly-minted Senator Doug Jones.
According to a report today in the Washington Examiner, Richard Jaffe is an Alabama-based defense attorney who was employed by the elder Moores to defend their son Caleb Moore against drug charges in 2016.
The newsworthy bit here employs no small amount of schadenfreude, however, as Jaffe is actually a 30-years–long friend of Jones who contributed money to, and even fundraised for, his friend's campaign.
While speaking to the Examiner, Jaffe said, "There could not be a more passionate supporter of Doug than me!" Jaffe also distinguished himself as part of Camp Jones by the senator-elect as he delivered his acceptance speech. He also plans to be in the Senate Gallery on January 3 when Jones is formally sworn in.
The not-quite-feverish hunt for Jaffe was a mild campaign controversy in an exceedingly controversial and contentious campaign. The odd late-game focus on Moore's Jewish attorney erupted after Moore's wife took issue with accusations of anti-Semitism hurled at the former judge because of comments he made about a well-known Jewish billionaire going to the Christian version of Hell.
Kayla Moore responded by reciting the campaign's version of 'Some of my best friends are black…' when, at a campaign rally in Midland City, Alabama, she waved at the media and said:
Fake news will tell you that we don't care for Jews. I tell you all this because I've seen it also I just want to set the record straight while they're here. One of our attorneys is a Jew!
Doug Jones beat Roy Moore in an Alabama special election on December 12.
[image via screengrab/NBC]
Follow Colin Kalmbacher on Twitter: @colinkalmbacher
Have a tip we should know? [email protected]