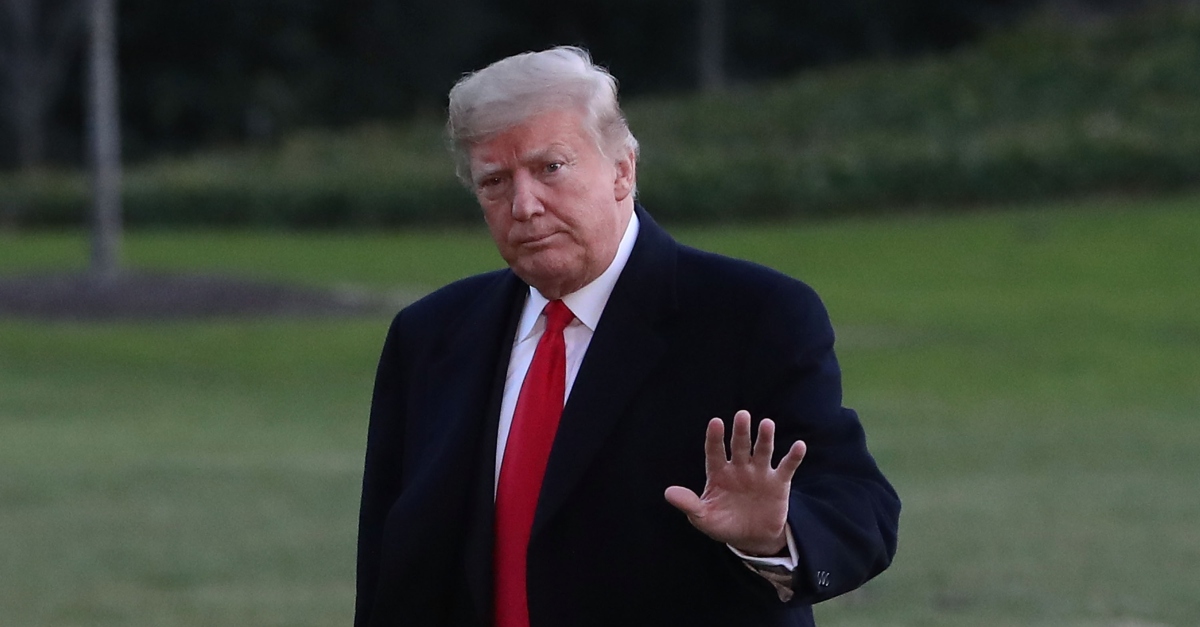 A Republican strategist says that Special Counsel Robert Mueller's report will play a huge role in whether President Donald Trump faces a primary challenge in the 2020 election.
"That will be a focusing mechanism for the party," David Kochel said in a New York Times report over the likelihood of a primary challenge.
When pundits discuss how the Mueller report might hurt Trump, they usually discuss possible criminal charges, or impeachment. The primary fight became a topic of conversation after GOP losses in the 2018 midterms, and Trump's "caving in" on the shutdown fight.
Mueller is investigating Russian interference in the 2016 election, and that includes whether the Trump campaign colluded in Kremlin efforts. The probe resulted in criminal charges against some of the president's most visible surrogates, such as former National Security Adviser Michael Flynn, former campaign manager Paul Manafort, and campaign adviser Roger Stone. His former lawyer Michael Cohen famously implicated him in campaign finance violations. Prosecutors say that according to him, Trump directed efforts to buy the silence of porn star Stormy Daniels and Playboy model Karen McDougal, women who claimed to have had affairs with the president. Trump has also been eyed for alleged obstruction of justice for firing FBI Director James Comey.
The question is whether a negative Mueller report would hurt a Trump reelection campaign. Conservative supporters of his hard-line immigration agenda skewered him for "caving in" during the shutdown fight, but even so, some recent polling suggests his approval rating isn't dipping. His base, in most accounts, is ride-or-die. There may be cracks, but whether it's a long- or short-term thing remains to be seen.
Also, Mueller (who is, incidentally, a Republican) gets more public support from liberals and other anti-Trump conservatives. A report critical to the president would likely receive more skepticism from his supporters.
Still, a vulnerability is a vulnerability, and something to keep in mind as the 2020 election season unfolds.
[Image via Donald Trump via Mark Wilson/Getty Images]
Have a tip we should know? [email protected]