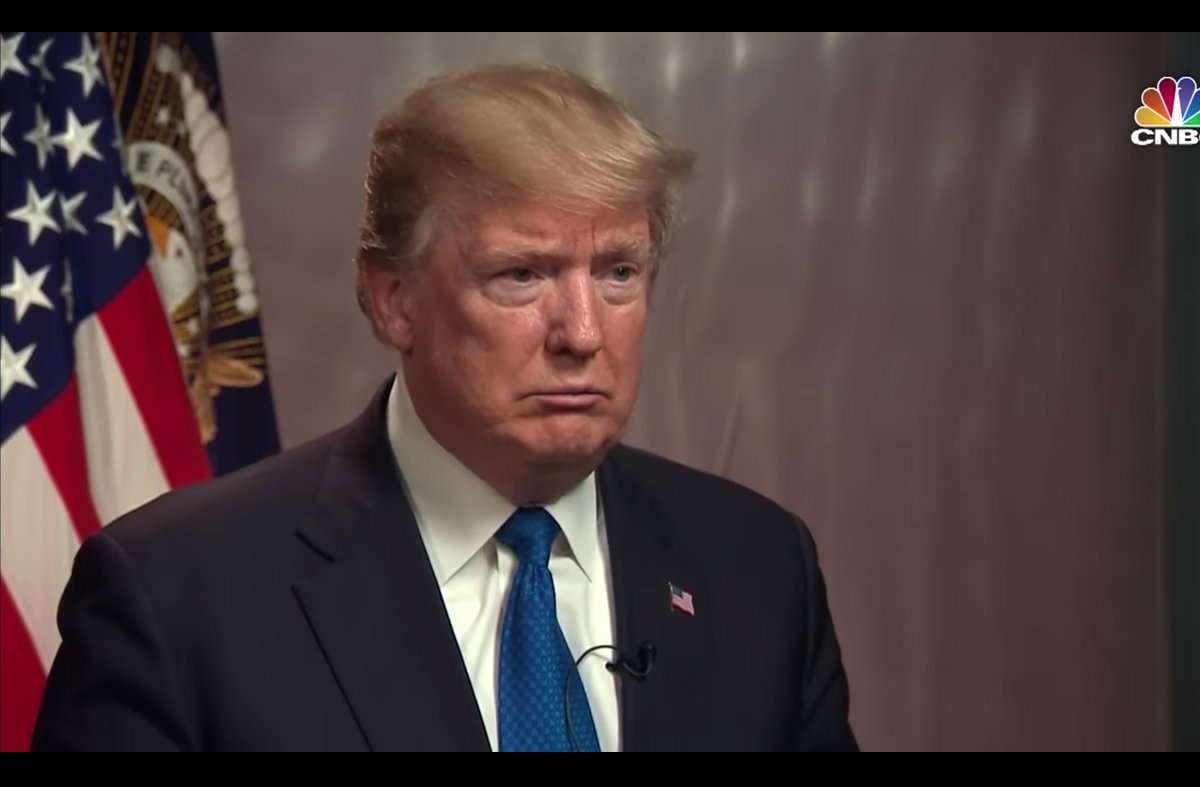 Special Counsel Robert Mueller and his team are looking into how much President Donald Trump knew about the hacked Democrat emails, according to an NBC report. Investigators are reportedly asking witnesses as to whether the president knew those messages were stolen before this was publicly known, and if he played a role in the release of those messages by WikiLeaks. Witnesses are being asked if Trump knew the emails were going to be published, and why he has taken positions that benefit Russia. Sources in this story are described as "multiple people familiar with the probe."
Mueller's team is investigating Russian interference in the 2016 election, and that involves whether the Trump campaign colluded in these efforts. U.S. intelligence officials said in a report declassified in January 2017 that the Kremlin directed cyberattack efforts to help Trump win the race. This involved hacking emails from the Democratic National Committee and Clinton campaign chairman John Podesta. The president has repeatedly dismissed the allegation of ties between Moscow and his campaign, calling this a "witch hunt" by Democrats.
Investigators are reportedly also asking about WikiLeaks' contact with Roger Stone, a former Trump campaign adviser and friend to the president. They also asked if Stone ever met group founder Julian Assange. Private Twitter messages showed that Stone and the organization communicated directly in mid-October of 2016, and the group tried to keep in touch after Trump won the race, according to  Tuesday report from The Atlantic. From the story:
On the afternoon of October 13, 2016, Stone sent WikiLeaks a private Twitter message. "Since I was all over national TV, cable and print defending wikileaks and assange against the claim that you are Russian agents and debunking the false charges of sexual assault as trumped up bs you may want to rexamine the strategy of attacking me- cordially R."

WikiLeaks—whose Twitter account is run "by a rotating staff," according to Assange—replied an hour later: "We appreciate that. However, the false claims of association are being used by the democrats to undermine the impact of our publications. Don't go there if you don't want us to correct you."

"Ha!" Stone responded on October 15. "The more you 'correct' me the more people think you're lying. Your operation leaks like a sieve. You need to figure out who your friends are."
The White House did not reply to a request for comment. Stone did, telling the publication that the messages, while authentic, were "ridiculously out of context" and "a paste up." He said he gave the House Intelligence Committee the complete exchange, but did not immediately answer an Atlantic request to give them his record of the conversation.
[Screengrab via CNBC]
Have a tip we should know? [email protected]