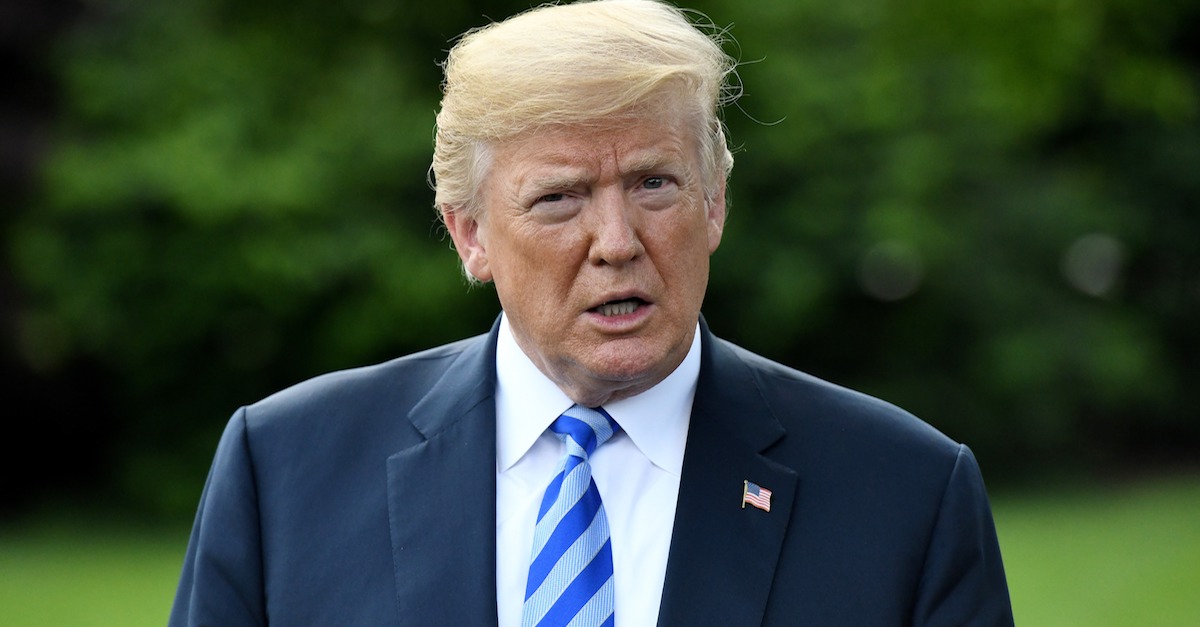 President Donald Trump sent Twitter into a tizzy on Monday when he casually asserted the absolute right to pardon himself, while also saying he has no need to do so. Needless to say, the academics, media members and former public servants who found this statement unconscionable responded, with Harvard Law Prof. Laurence Tribe among them. He went so far as to say Trump would be worse than King George III — yes, that George III — if he were to pardon himself.
Tribe said this while agreeing with former George W. Bush speechwriter and current editor at the Atlantic David Frum.
"I concur wholeheartedly with @davidfrum here. Even George III wasn't quite the tyrant a Trump unbound would be. That's why it's absolutely essential to hold him in check. Read Stephen Greenblatt's 'Tyrant: Shakespeare on Politics.' Deeply sobering," he said.
Frum started a Twitter thread on Monday in which he said that Trump, in granting a pardon to himself, would be claiming a power akin to exercising "dispensing power," which he said cost Charles I his head (Charles I asserted what is known as the "divine right of kings") and James II his throne.
Frum proceeded to argue that King George III understood he was acting under certain constraints but Trump is not.
"George III had no right to break the laws of Parliament, and was keenly aware of the severe punishments that awaited any British monarch who tried," Frum wrote. "President Trump by contrast seeks to gain power to engage – himself – in very large-scale wrongdoing with legal impunity. He's trying to turn back the clock not to 1776, but to the early 17th century – to the prehistory of the Anglo-American parliamentary tradition."
The Founding Fathers have written a thing or two about the "abuses of George III."
In case you missed it, Trump began Monday with some economy-related tweets and then veered into "witch hunt" territory. He also said that he has the "absolute right to PARDON" himself — but wouldn't need to do so because he's done "nothing wrong."
Then he decried the appointment of special counsel Robert Mueller as "unconstitutional," again emphasizing that he has done nothing wrong.
"The appointment of the Special Counsel is totally UNCONSTITUTIONAL! Despite that, we play the game because I, unlike the Democrats, have done nothing wrong!" he said.
[Image via Olivier Douliery-Pool/Getty Images]
Have a tip we should know? [email protected]