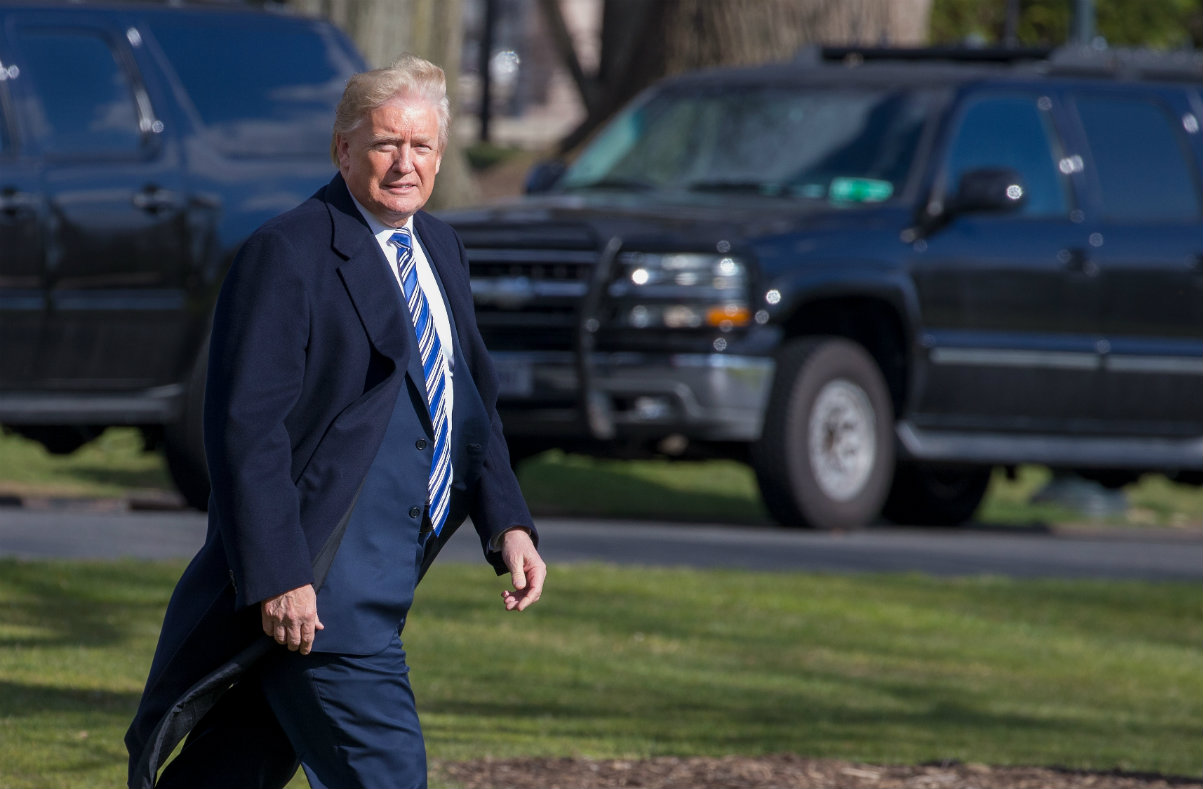 On Sunday, it was announced that President Donald Trump actually won't be hiring two attorneys to fill spots in the shrinking legal team that is addressing Special Counsel Robert Mueller's Russia investigation. Lawyers Joseph diGenova and Victoria Toensing won't be joining the team after all because of "conflicts."
"The President is disappointed that conflicts prevent Joe diGenova and Victoria Toensing from joining his Special Counsel legal team," Trump lawyer Jay Sekulow told The Washington Post in a statement. "However, those conflicts do not prevent them from assisting the President in other legal matters. The President looks forward to working with them."
Even before John Dowd quit the team on Thursday amid reported disagreements with Trump about legal strategy, the president was having trouble finding top attorneys to represent him. This is a damned if you do, damned if you don't sort of situation when it comes to diGenova and Toensing, however. The couple is currently representing Mark Corallo. Yes, that Mark Corallo, the former Trump spokesman who, according to the disputed book Fire and Fury, quit the team because he worried about the president's role in drafting Donald Trump Jr.'s statement to The New York Times about that June 2016 meeting with a Russian lawyer at Trump Tower.
A source said Corallo hired the couple because he expected Congress and Mueller to call him to testify, according to Politico. Toensing also represents Sam Clovis, a former Trump's campaign co-chairman and a White House adviser, who spoke to Mueller's team, and has links to George Papadopoulos, the campaign adviser who pleaded guilty in lying to the FBI about his conversation with a Russian professor.
The president insisted on Sunday morning that he's perfectly happy with his legal team.
[Image via Tasos Katopodis/Getty Images)]
Have a tip we should know? [email protected]