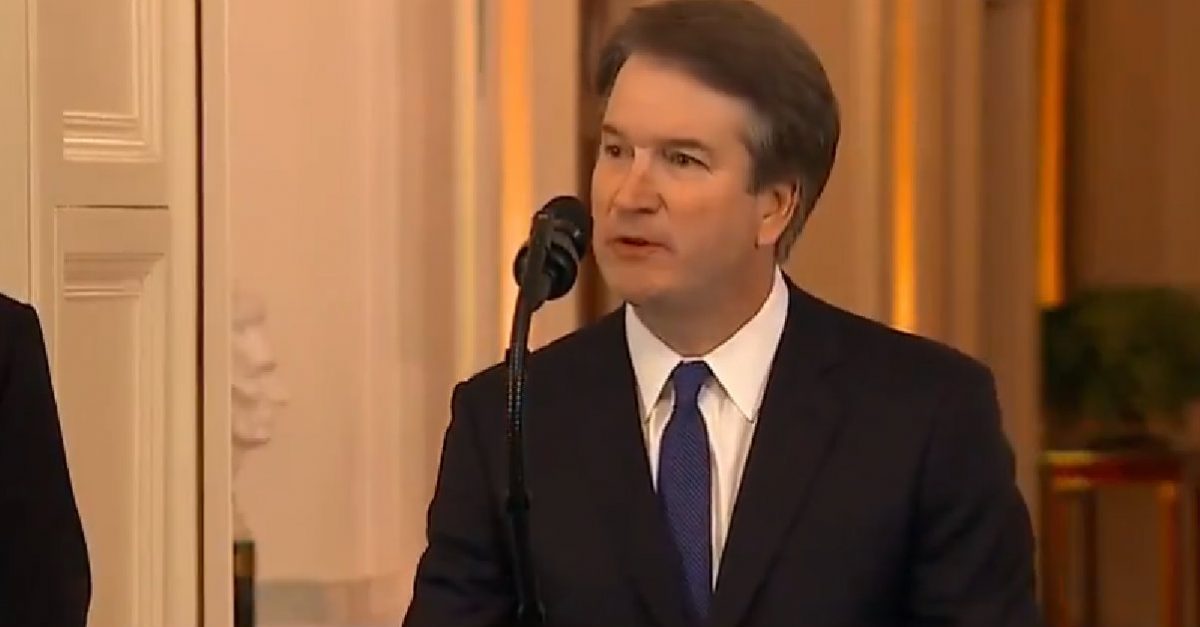 Hot on the heels of the announcement that Judge Brett Kavanaugh is President Donald Trump's nominee for the Supreme Court, Democrats are jumping at whatever they can as a reason for attacking Kavanaugh's qualifications or legal philosophies. One of these supposed red flags raised by the conservative jurist is that he is against the idea of a sitting president facing prosecution.
Senators like Richard Blumenthal (D-Connecticut) and Corey Booker (D-New Jersey) have blasted Kavanaugh for this, with Booker telling TMZ on Tuesday, "He's the only one of all the people on this list who said the president should have immunity in these cases."
Of course, these Democrats don't talk about how that this view isn't radical or new at all, and has been conventional wisdom for decades. If a president commits a crime, the Constitution calls for Congress to impeach them and remove them from office. After the president is gone, he or she can be hit with criminal charges.
The Justice Department espoused this exact view in a memorandum by the Office of Legal Counsel (OLC) in 1973, saying that prosecuting a sitting president would undermine the executive branch's ability to properly function. Another memo in 2000 took a fresh look at the issue and reached the same conclusion: it would be improper to to prosecute a sitting president, and that charges should wait for if and when the Senate votes to remove them following impeachment.
Now, let's see what the supposedly radical Kavanaugh said about this. In a Minnesota Law Review article, he wrote, "The point is not to put the President above the law or to eliminate checks on the President, but simply to defer litigation and investigations until the President is out of office." He then noted, "Moreover, an impeached and removed President is still subject to criminal prosecution afterwards."
This has been understood for the past 45 years.
Kavanaugh is certainly not saying that any alleged wrongdoing by Trump should be swept under the rug. He's just saying that it should go to Congress for impeachment and/or removal first, and once he's out of office (whether it's from removal, resignation, or the end of his term), then he could face criminal charges.
Hell, according to Rudy Giuliani, Mueller even said the same thing!
But no, let's pretend that Kavanaugh presents this grave constitutional threat to our country because #Resistance #NeverTrump #AnythingToComplainAbout. It comes off as disingenuous considering that Chuck Schumer was already talking about fighting Trump's pick before it was even announced. Any pick other than Saint Merrick Garland himself would have drawn the same vitriol, just because it came from the current president. Now Democrats are just trying to make up an excuse for it.
[Image via ABC screengrab]
This is an opinion piece. The views expressed in this article are those of just the author.