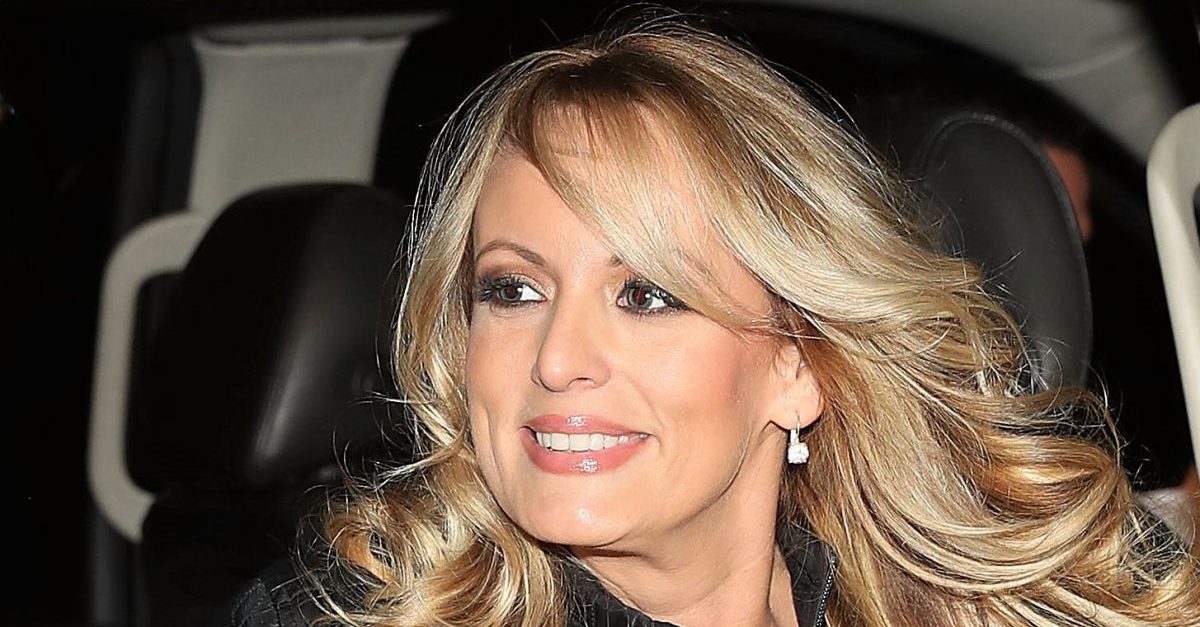 Mixed martial arts fighters train long and hard, with the hope and expectation that they'll get in the cage, rough up their opponent, and emerge victorious. Nevertheless, if they suddenly get caught in an armbar with no chance of escape, they'll submit because they know that defeat is nothing compared to the damage they would sustain if they stayed in the fight.
With the latest court filing in Stormy Daniels' case that was submitted on Thursday, I had to wonder: Why haven't President Donald Trump and Michael Cohen just tapped out and submitted?
Daniels' initial lawsuit didn't ask for any money. All she wanted was the freedom to tell her story without fear of having to pay damages, so she filed the lawsuit to get the court to declare the agreement invalid. While her case isn't a slam dunk, it does have some weight to it. Meanwhile, she's since taken the risk of appearing on television already and talked about the alleged affair, so that damage has already been done.
Also since then, Cohen, Trump, and Trump attorney Rudy Giuliani have talked themselves into circle after circle about the details of the hush agreement, and Daniels' lawyer, Michael Avenatti, is using their words against them. On top of that, Cohen is now at the center of a federal criminal investigation at least in part related to Daniels, and Trump at risk of facing campaign finance charges, depending in part on whether he knew about the payment at the time. In light of these significant questions about Trump's role in the deal (he and his camp claim he had none), it wouldn't shock me if Judge S. James Otero grants depositions at some point in this case, and who knows what could happen then.
With that in mind, it sure seems like Trump and Cohen have done more damage to themselves than Stormy Daniels ever could, and the case is still in its infancy.
And to think, it all could have been avoided.
According to Avenatti, he and Daniels offered a settlement to Cohen and Trump soon after the initial complaint was filed, but they didn't even respond.
Since then, Daniels has only increased her offensive with defamation claims against both Cohen and Trump. Now, say what you will about the merits of those defamation cases (my colleagues and I have said plenty about the claims' strengths and weaknesses), they were still brought about by things that Cohen and Trump said when they could have — and should have — kept their mouths shut.
So back to the question of why they don't just give up, cut their losses, and escape further damage: it turns out they can't.
While Daniels would have settled the initial case early on, when it was just about the hush agreement, she's not backing down on the defamation claims, and now a settlement is off the table.
"That ship has sailed," Avenatti told Law&Crime. "They can't buy their way out of the case at this point."
Now the damage has been done, with more likely on the way, and Cohen and Trump can't even submit if they wanted to.
[Image via Joe Raedle/Getty Images]
This is an opinion piece. The views expressed in this article are those of just the author.