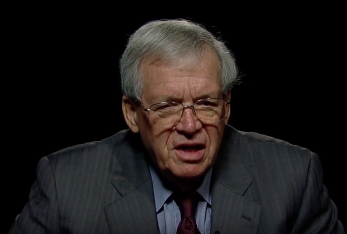 Attorneys for Former Speaker of the House Denny Hastert filed a sentencing recommendation memo in federal court on Wednesday asking for the judge to sentence Hastert to probation after he pleaded guilty in October to a single felony count of illegally structuring bank withdrawals to avoid IRS reporting requirements.
According to the Chicago Sun Times, Hastert's attorneys wrote, "Mr. Hastert feels deep regret and remorse for his actions decades ago and is prepared to accept the consequences."
Several news reports indicate that Hastert was withdrawing the money as part of a plan to pay off individuals and cover up allegations of sexual misconduct in his past, although the full extent of that alleged conduct still remains a mystery.
A final sentencing hearing is set for April 27 where Hastert could face up to six-months in prison.
[h/t Chicago Sun Times; image via shutterstock]
This is an opinion piece. The views expressed in this article are those of just the author.