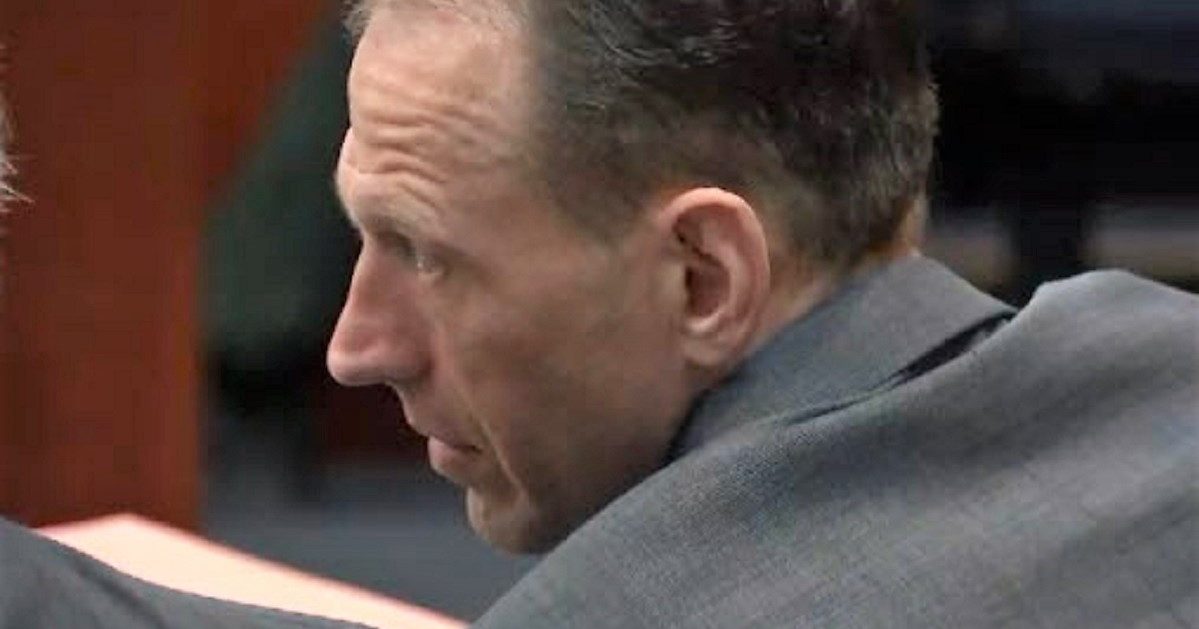 Florida prosecutors say a husband who refused to move beyond a failed marriage murdered his wife and her friend while also trying to attack the wife's new lover and a fourth person.
James Colley is accused of shooting and killing his wife, Amanda Colley, from whom he was separated. He is also accused of shooting and killing Amanda's friend Lindy Dobbins. Two others, Lamar Douberly and Rachel Hendricks, ran from the scene while the attack was occurring. Douberly was Colley's new lover.
"He couldn't let it go," said lead prosecutor Jennifer Lynne Dunton, referring during closing arguments in the case to the loss of Colley's marriage.
Colley faces a possible death sentence if convicted of first-degree murder. He's accused of two counts of first-degree murder, two counts of attempted first-degree murder, burglary with an assault or battery, aggravated stalking, and burglary of a dwelling.
A photo taken by a neighbor showing Douberly mowing Amanda Colley's lawn without a shirt angered Colley, Dunton argued. The same neighbor testified that James Colley found sex toys in his wife's possession and realized she was seeing someone else.
Dunton, the prosecutor, said evidence suggested a premeditated killing. Phone records indicate "harassment via text, calls, and voice mail" from the defendant early on the day of the shootings. Later that morning, the defendant and his wife were scheduled for a court hearing. After the hearing, Colley left a threatening voicemail for his wife:  "you're f–king disgusting, that's what you are."
Prosecutors also discussed a phone call between James Colley and his father in the moments leading up to the shooting. "Son, don't do it," the father reportedly said. "I can't take it anymore," James Colley responded.
Phone calls to 911 captured audio from the chaotic scene inside the house as the shots rang out. Dunton said James Colley shot and injured his wife, then shot at a closet where he believed Douberly was hiding. Then, Dunton said, Colley paused, shot and killed Lindy Dobbins. From there, he approached his wife again. She pleaded, "no, no, no, please don't!" Colley called his wife a "f–king whore," then shot and killed her.
The defense admitted that Colley was the shooter but disputed the degree of the crime Colley committed. The defense argued that Colley committed second-degree murder, which states that a defendant acted with a "depraved mind." First-degree murder, which can carry the death penalty, and which the state is seeking, requires the defendant to have acted with the "premeditated design to effect the death of the person killed."
The defense went on to attack the stalking charge by saying that neither Amanda nor James Colley honored an injunction which aimed to keep the two apart. "People saw them together all the time; it was an emotional roller coaster, back and forth," a defense attorney argued. He said Amanda Colley was having as much contact with James as he was having with her.
The defense said that Colley's decision to enter the house was trespass, not burglary, in part because his clothes were still there.
By seeking to convince the jurors that stalking and burglary did not occur, the defense sought to avoid Florida's felony murder rule, which does not apply to the lesser charges.
During a rebuttal, Dunton ridiculed the defendant's attempt to denigrate Amanda Colley's character during the trial.
[Image via screen capture from the Law&Crime Network]
Have a tip we should know? [email protected]
Aaron Keller - Deputy Editor-in-Chief