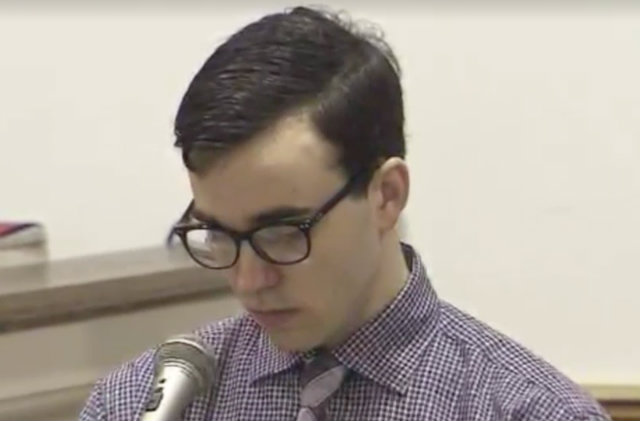 On Monday, jurors in Granville County, North Carolina found Eric Campbell guilty in the murders of a local elderly couple. They agreed with prosecutors that yes, he's responsible for the killings of local couple Jerome Faulkner, 73, and Dora Faulkner, 62. They came to the decision after a three-week delay in deliberations after one juror got in a car accident.
Prosecutors said the defendant and his father Edward Campbell went on a multi-state crime spree from Texas to West Virginia. It peaked December 29, 2014, when these two stabbed the Faulkner's to death; burned the house down; and brought the victims' bodies along in a stolen truck.
The state convinced jurors that the defendant played a direct role in these murders.
The defense failed to show that only the elder Campbell murdered the couple. They tried to depict him as a brutal, domineering man. Their client didn't kill the Faulkners, and Eric, suffering from post-traumatic stress disorder from years of abuse by his father, was too afraid to oppose him.
It didn't help that these attorneys lost an important tool. Judge Henry Hight denied their motion last week to admit an apparent confession by Edward to police that he and he alone murdered the Faulkners. This was considered hearsay, and also unreliable since the father could have been motivated to lie on the son's behalf.
Edward Campbell will not face charges–He killed himself in March, 2015, while locked up as a pre-trial inmate at Central Prison in Raleigh, North Carolina.
As for Eric, he may get the death penalty. Jurors also found him guilty on all other charges: first-degree burglary, robbery with a dangerous weapon, second-degree arson, and two counts of cruelty to animals.
[Screengrab via LawNewz Network]
Have a tip we should know? [email protected]