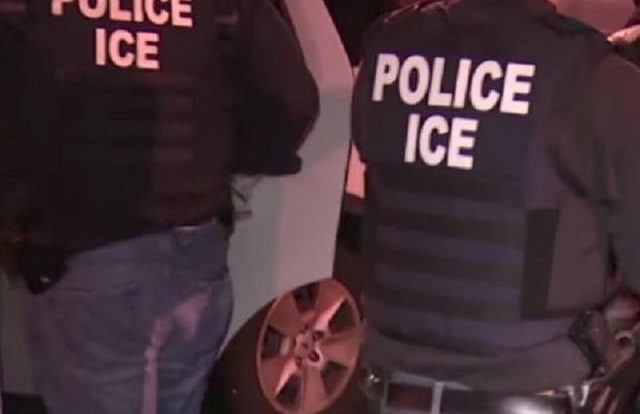 Each and every detained, undocumented immigrant facing deportation proceedings in eleven metropolitan areas will be offered free legal help soon.
The Vera Institute of Justice recently launched their Safety and Fairness for Everyone–or "SAFE" Cities Network campaign.
The campaign aims to alleviate a dearth of legal representation for undocumented immigrants caught up in the rolling nationwide dragnets instituted by Immigration and Customs Enforcement ("ICE") officials at the behest of the White House and Department of Homeland Security.
A recent study by Vera purports to show that detained and poverty-stricken immigrants who receive legal representation fare markedly better than those who attended immigration tribunals as pro se litigants–or, on their own.
The results of that study, performed by the New York Immigrant Family Unity Project ("NYIFUP"), suggested a 1100% increase in favorable outcomes based on a series of proceedings at the Varick Street Immigration Court in New York City.
In plain language, detained immigrants without attorneys had a success rate of around four percent while immigrants facing deportation with an attorney present had a success rate of roughly 48 percent.
According to a press release issued by Vera:
SAFE Cities Network members come from 11 politically, economically, and ethnically diverse jurisdictions that are united in their commitment to the belief that, regardless of whether an immigrant will ultimately stay in the U.S. or leave, a crucial way to keep our communities safe is to ensure legal representation for those whose future depends on it.
The inaugural cities, counties and communities involved in the SAFE Cities Network campaign are: (1) Atlanta, Georgia; (2) Austin, Texas; (3) Baltimore, Maryland; (4) Chicago, Illinois; (5) Columbus, Ohio; (6) Dane County, Wisconsin; (7) Oakland-Alameda County, California; (8) Prince George's County, Maryland; (9) Sacramento, California; (10) San Antonio, Texas; and (11) Santa Ana, California.
The Vera Institute of Justice is a 501(c)(3) which describes itself as, "an independent nonprofit national research and policy organization working with governments to build and improve justice systems that ensure fairness, promote safety, and strengthen communities."
[image via screengrab]
Follow Colin Kalmbacher on Twitter: @colinkalmbacher
Have a tip we should know? [email protected]