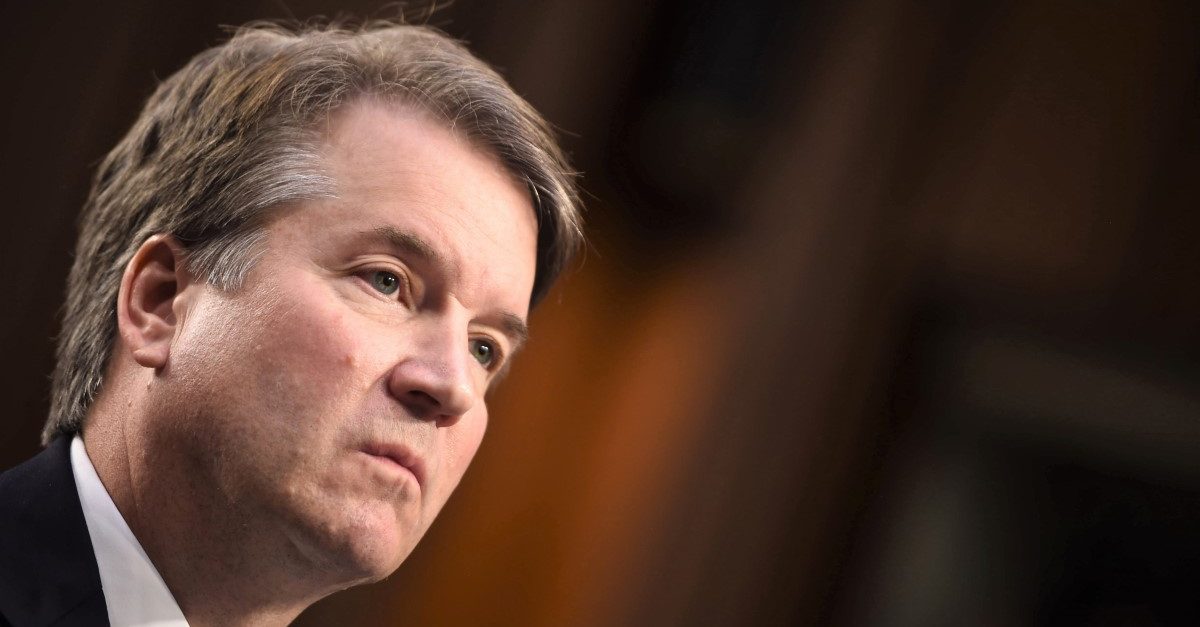 The United States Senate voted 51-49 Friday to move forward with the confirmation process for Supreme Court nominee Judge Brett Kavanaugh. In a morning vote, a majority of the Senate decided to invoke cloture on Kavanaugh's nomination, ending all debate on the Senate floor regarding Kavanaugh. Next, the Senate will have a final vote on Kavanaugh's confirmation, expected to take place Saturday afternoon.
It was unclear going into Friday's vote whether Republicans would have enough votes to advance the confirmation process for President Donald Trump's nominee. A number of Senators, both Republicans and Democrats, had until recently been on the fence about Judge Kavanaugh, in light of concerns over his positions on hot-button issues, as well as allegations of sexual misconduct that came from Dr. Christine Blasey Ford, Deborah Ramirez, and Julie Swetnick. Democrat Joe Manchin voted yes, while Republican Lisa Murkowski voted no.
After the Senate Judiciary Committee voted last week to go ahead with Kavanaugh's nomination, the FBI carried out an investigation that Republicans said failed to corroborate claims. Democrats criticized the investigation for not including interviews with several witnesses put forward by Ford's attorneys. Investigators did speak with the other people Ford said were at the gathering where she said Kavanaugh attacked her, including Kavanaugh's friend Mark Judge, who Ford said was in the room at the time. They also spoke with Ramirez and witnesses related to her allegations.
In the past, it would have taken a supermajority of 60 votes in order to invoke cloture and debate over a Supreme Court nominee, stopping a potential filibuster. That changed during Justice Neil Gorsuch's confirmation process in 2017 when Senate Republicans voted to change the rules so that only a simple majority of 51 (or a 50-50 split with Vice President Mike Pence as the tie-breaker) would be needed. Democrats had previously made a similar rule change during the Obama administration in order to confirm judges to lower courts.
[Image via BRENDAN SMIALOWSKI/AFP/Getty Images]
Have a tip we should know? [email protected]