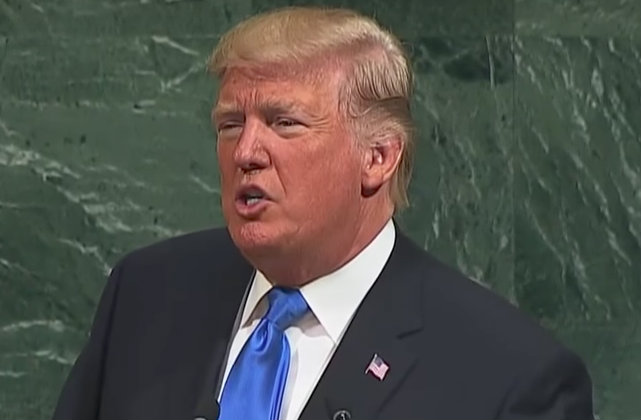 On Sunday, the Consumer Financial Protection Bureau's Deputy Director Leandra English filed a lawsuit against President Donald Trump and John 'Mick' Mulvaney, whom Trump picked to be Acting Director of the CFPB after the former head, Richard Cordray, resigned. Cordray resigned as of Friday, and English claims that the Dodd-Frank Act—which created the CFPB—declares that she become the Acting Director until a permanent director is both nominated by the president and confirmed by the Senate.
Trump's selection of Mulvaney appears to be authorized by the Federal Vacancies Reform Act, which grants POTUS the power to name a temporary acting director of a government body. English argues, however, that the FVRA doesn't apply to this situation, because it specifically says that it is not "the exclusive means for temporarily authorizing an acting official" when another statute "expressly designates" someone else to take on the role.
There are two issues with English's argument.
First, she misstates the law by saying "the Vacancies Act, by its own terms, does not apply where another statute 'expressly . . . designates an officer or employee.'" The Act doesn't say it "does not apply," only that it is not the "exclusive means" for picking an Acting Director. Indeed, the CFPB's own General Counsel Mary E. McLeod refuted this argument in a memo sent the day before English filed her lawsuit.
The memo cites a situation from 2007 when the Office of Legal Counsel deemed it proper when an Acting Attorney General was selected who would not have been the one next in line according to the agency's succession statute. That OLC opinion stated, "That the Vacancies Reform Act is not exclusive does not mean that it is unavailable."
Additionally, even if the FVRA would be overruled by a contradicting statute, it's unclear whether Dodd-Frank really contradicts it. Dodd-Frank says that the Deputy Director shall "serve as acting Director in the absence or unavailability of the Director." As McLeod noted, an "absence" typically means something temporary, where a "vacancy" would mean a permanent situation such as the one created by Cordray's resignation.
Adam White, a professor at George Mason University's Antonin Scalia Law School, agrees with McCleod.
WOW— CFPB Deputy English flagrantly butchers a key statutory provision on p.2 of her lawsuit against Trump.

The quoted statute does *not* suggest that it "does not apply" when another statute pertains.

Rather, it says that it is not "exclusive" when another statute pertains. pic.twitter.com/fNsqkHZXV0

— Adam White (@adamjwhitedc) November 27, 2017
In a blog post, White cited a Ninth Circuit decision that ruled in favor of President Barack Obama's usage of the FVRA to appoint an acting General Counsel to the National Labor Relations Board, despite the National Labor Relations Act having a clause similar to Dodd-Frank's. The court ruled in that case that the existence of the NLRA's clause did not prohibit Obama from appointing his own replacement, rather it provided an alternative option for selecting someone for the position.
White also noted that Trump could solve this problem pretty quickly by firing English.
The ironic thing is that President Trump can fire English right now, and moot the lawsuit. https://t.co/2LvGZU5hF3

— Adam White (@adamjwhitedc) November 27, 2017
English's lawsuit also ignores another part of the FVRA. In her complaint, she warns that with his new appointment, Mulvaney "would seek to serve indefinitely as the interim head[.]" That's just not true, however, as the FVRA provides time limits for how long a person named under the Act can serve. Mulvaney would not be able to serve for longer than 210 days, unless a nomination for the permanent role is rejected, in which case his term would be extended.
English v Trump Mulvaney Complaint by LawNewz on Scribd
Note: This article has been updated with a reference to Prof. White's blog post citing precedent for using the FVRA to name a replacement instead of following a separate statute.
[Image via NBC screengrab]
Have a tip we should know? [email protected]