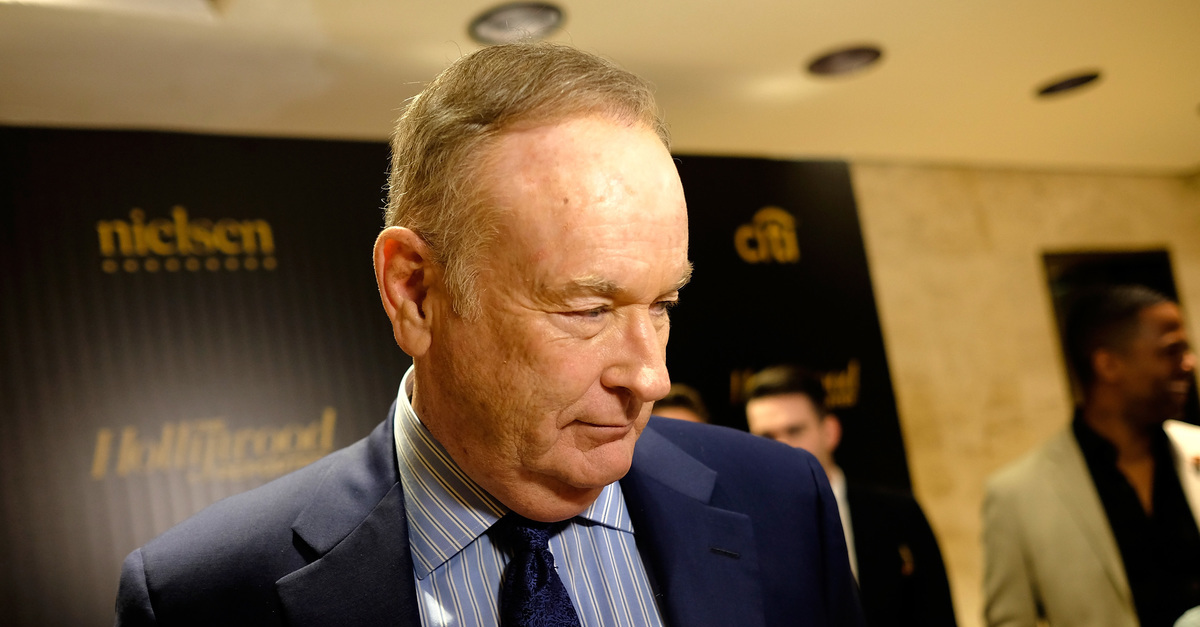 A defamation case brought against 21st Century Fox, Fox News, and former network host Bill O'Reilly by a former producer was dismissed on Tuesday. Judge Deborah Batts of the Southern District of New York ruled that Rachel Bernstein failed to properly make a claim that statements were defamatory or breached her nondisclosure agreement, as she alleged they did.
Bernstein's lawsuit was in reference to a New York Times report about harassment claims against O'Reilly that mentioned her by name. The report noted that Bernstein had made allegations of mistreatment from O'Reilly when she worked at the network, although the allegations were not sexual in nature. Her complaint discussed responses to the report from O'Reilly and Fox News.
The first statement was from 21st Century Fox, saying that O'Reilly denies allegations against him but has resolved certain claims, and that no women had called Fox's hotline to make any complaints against him. The second statement was a Fox article that quoted a statement from O'Reilly saying he was the target of a "smear campaign" and "character assassination." The third was an interview O'Reilly gave on Sean Hannity's radio show.
The fourth was from an interview given by Rupert Murdoch, where the Fox head talked about harassment claims in general at the company and called them "nonsense." The statement did not mention O'Reilly, but did refer to issues with former Fox News chief Roger Ailes.
Regarding O'Reilly, Judge Batts said in her order that none of these statements could be deemed defamatory because Bernstein didn't show how she was harmed. The judge also said the statements don't fall under any of the categories of defamation per se (which is when damage is assumed based on the nature of statements).
"[S]he neither explains how her losses flowed from the alleged defamation nor alleges any facts establishing what, if any, emotional and physical harms or reputational damage she specifically suffered," the judge wrote in her order. Batts also pointed out that Bernstein didn't claim any "economic or pecuniary value" for the alleged damage.
The judge then addressed the statements as they pertain to Fox News and 21st Century Fox. She said that the first statement wasn't defamatory because the company didn't make any claim regarding the truth of Bernstein's allegations. The second statement was merely quoting O'Reilly, so there is no false statement on Fox's part. The judge said that the third statement, which was the Hannity interview, wasn't published by Fox as Bernstein alleged, as it was on Hannity's site and merely linked to by Fox. Finally, the fourth statement wasn't defamatory towards Bernstein, according to the judge, "because it is not about her."
Bernstein also claimed that the statements constituted breaches of her non-disparagement agreement with O'Reilly and Fox. The judge disagreed. Batts said that the statements were not disparaging of Bernstein and the she didn't allege any specific harm. For that reason, the claims failed.
Judge Batts said that Bernstein can replead her claims against O'Reilly if she chooses, but not against Fox News or 21st Century Fox.
Bernstein's attorney, Nancy Erika Smith, told Law&Crime that she intends to to just that, saying she and her client "will amend the pleading to add more detail regarding the damages suffered by Ms. Bernstein as a result of Bill O'Reilly's defamation."
[Image via Dimitrios Kambouris/Getty Images for Hollywood Reporter ]
Have a tip we should know? [email protected]