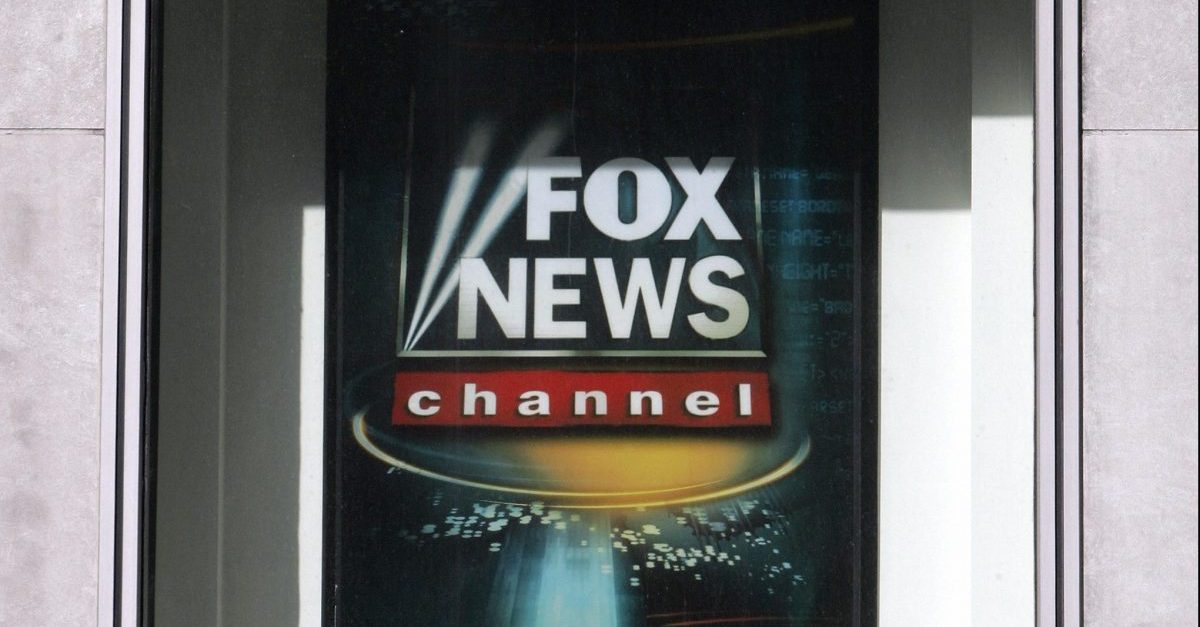 A federal judge has dismissed the case brought by Joel and Mary Rich against Fox News, reporter Malia Zimmerman, and Fox News guest Ed Butowsky over a retracted story they had published about the death of their son Seth Rich. The article was based on the notion that Rich, a former Democratic National Committee staff member, had been in communication with WikiLeaks regarding leaking DNC information, and that his murder was connected to this.
Seth Rich's death, which took place in his Washington, D.C., neighborhood, had been ruled a homicide that was part of a robbery gone wrong. Mr. and Mrs. Rich filed their lawsuit in March, claiming that Fox News "intentionally exploited this tragedy … through lies, misrepresentations, and half-truths."
The Riches complaint made claims of intentional infliction of emotional distress (IIED) and conspiracy, alleging that they acted "to pursue and develop a fiction that Seth had leaked thousands of DNC emails to WikiLeaks…. painting Joel and Mary's son as a criminal and a traitor to the United States." They also claim that they interfered in the contract they had with investigator Rod Wheeler, who had been looking into the matter. Wheeler later sued Fox News, Zimmerman, and Butowsky, claiming they falsely attributed quotes to him in the aforementioned retracted story.
Federal Judge George B. Daniels of the Southern District of New York (SDNY) ruled in his decision that the Riches' claims "fail to adequately allege essential elements of the causes of action asserted."
Judge Daniels made it clear that the standard for an IIED claim is very high, and that claims of false and defamatory statements don't fit the bill. Additionally, when making such claims against multiple parties, one has to show how each party specifically acted in a way that would satisfy that high standard. He wrote:
It is understandable that Plaintiffs might feel that their grief and personal loss were taken advantage of, and that the tragic death of their son was exploited for political purposes. However, a general allegation that Defendants had an "agreement to collaborate against" Plaintiffs cannot form the basis for an IIED claim; rather, "specific instances of each individual's conduct are required."
Addressing the alleged false statements in the article, Judge Daniels said that "even though Zimmerman's statements in the Zimmerman/Fox Article and to Plaintiffs about the FBI report were false, such 'false statements or misrepresentations—even if intentionally made—do not rise to the level of extreme and outrageous conduct.'"
The Riches also claimed that Butowsky played on their emotions, including by using their connection as fellow Jews to get close to them. The judge said that, too, is not enough, even if it was "unprofessional, distasteful, and improper."
Addressing the issue of Wheeler's contract, Judge Daniels said that claim fails because the blame for any breach of contract falls on Wheeler himself, not the parties in this lawsuit. The judge said that the facts alleged here "establish that Wheeler 'was predisposed toward breaching' his agreement," and that he really treated Butowsky, Zimmerman, and Fox News as his clients, more than he did the Riches.
The Riches' attorney, Suyash Agrawal, told Law&Crime that they are not giving up just yet.
"Joel and Mary Rich are, of course, disappointed in the trial court's decision, but they look forward to vindicating their rights on appeal," he said.
Law&Crime reached out to Fox News for comment, but they did not immediately respond.
[Image via STAN HONDA/AFP/Getty Images]
Have a tip we should know? [email protected]