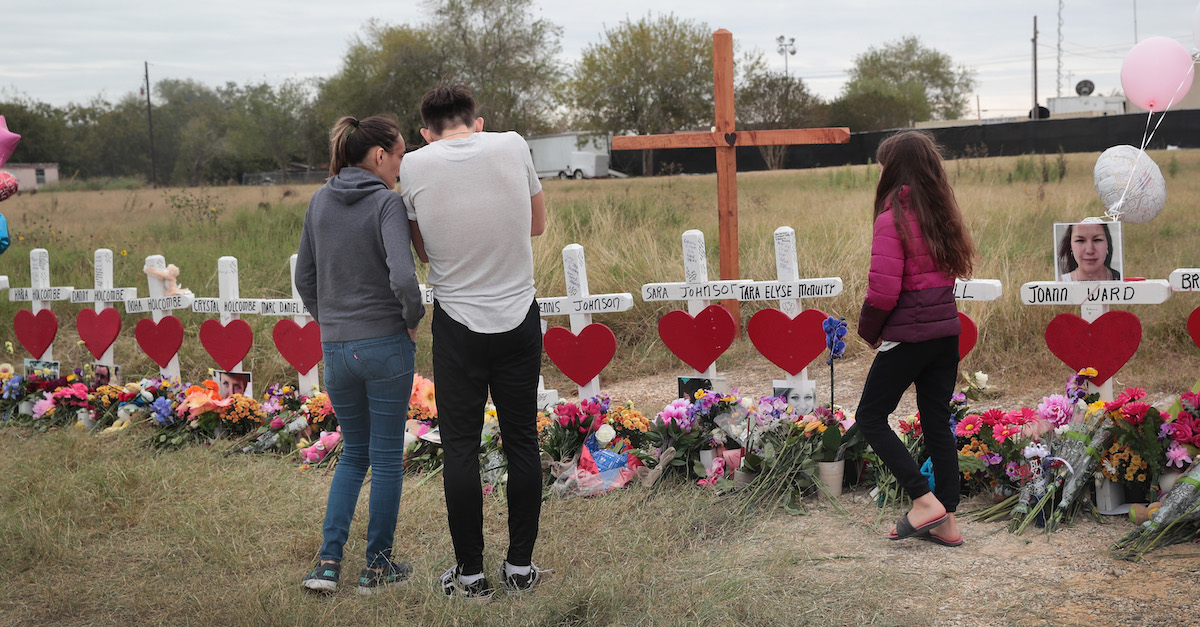 In what could perhaps be a sign of things to come in America, a Texas judge is allowing families of Sutherland Springs mass shooting victims to sue the store that sold Devin Kelley the murder weapon.
According to Dallas News, Bexar County District Court Judge Karen Pozza decided on Monday that plaintiffs' lawsuit against Academy Sports + Outdoors should be allowed to move forward and potentially head to a jury trial. At its root, the lawsuit alleges that the store is liable for mass murder because the Texas-based store sold a high capacity magazine that Kelley would not have been able to purchase in Colorado — the state that was his lawful residence.
On Nov. 5, 2017, Kelley went to First Baptist Church in Sutherland Springs, Texas, killed 26 churchgoers, wounded 20 more and fled the scene. Kelley was pursued by law abiding citizens with guns of their own and was later found dead in his car. An autopsy confirmed that Kelley committed suicide.
After the mass shooting, it was revealed that an "Air Force error" of "fail[ing] to enter the [Kelley's] domestic violence court-martial into a federal database" allowed him to buy weapons:
Under federal law, the conviction of the gunman, Devin P. Kelley, for domestic assault on his wife and toddler stepson — he had cracked the child's skull — should have stopped Mr. Kelley from legally purchasing the military-style rifle and three other guns he acquired in the last four years.
Families are also suing the federal government over this.
This issue in the case against Academy Sports + Outdoors is whether a Colorado resident should have been allowed to buy a gun and high-capacity magazine in Texas — a magazine that is outlawed in his state. Another issue is whether a magazine is included in the definition of "firearm." The defense's attorney maintains that, even though Kelley bought a Ruger AR-556 rifle and the magazine in question after providing identification showing he was a Colorado resident, this was a legal transaction under Texas law.
The plaintiffs, on the other hand, allege that the store was negligent and should have never authorized the purchase of the gun and high-capacity magazines.
[Image via Scott Olson/Getty Images]
Have a tip we should know? [email protected]