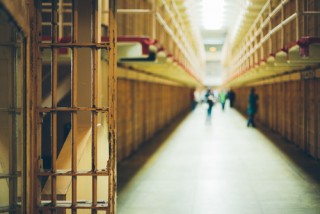 This week, the Pennsylvania Board of Probation and Parole began effectuating the life-changing results of a controversial Supreme Court decision. Last January, SCOTUS ruled that "juvenile lifers" (those juvenile offenders who had been sentenced to lifetime imprisonment without the possibility of parole) must now be eligible for parole based on a related 2012 SCOTUS decision.
In 2012, SCOTUS decided Miller v. Alabama, holding that mandatory life sentences without parole should not apply to juveniles. The later related case, Montgomery v. Louisiana,  looked at the question of whether juveniles who had been convicted of murder should retroactively benefit from the Miller decision, and be eligible for parole at some point during their incarceration. In Montgomery, SCOTUS voted 6-3 in favor of Miller applying retroactively, with the usual suspects (Alito, Scalia, and Thomas) dissenting.
Approximately 2300 individuals across the country stand to be directly affected by Montgomery v. Lousiana, and state courts and parole boards now have the daunting task of putting law into action.   Earl Rice, Jr., and three other men have now become the first people in the State of Pennsylvania that had been convicted murder and also granted parole.
Many who fancy themselves "victims rights advocates" have expressed outrage at how the aftermath of the Montgomery case will soften the consequences for hardened, undeserving criminals. Those with any real familiarity with the criminal justice system, however, are likely to view things differently. The case of Earl Rice, Jr. is exemplary of the rationale behind the court's decision in Montgomery. Rice spent the last 43 years in prison for committing a purse-snatching as a seventeen year-old. Because the victim fell during the robbery and later died from the injuries, Rice was prosecuted for murder.  A poor teenager from a family lacking either the experience or the means to navigate the criminal justice system, Rice gave a full statement to police without any assistance of counsel. Predictably, he was later convicted and handed a mandatory sentence of life without parole.
The discrepancy between the details of the underlying crime and the insanely harsh sentence of lifetime imprisonment underscores everything that is wrong with a criminal justice system bereft of discretion. Certainly, there are plenty of violent criminals who deserve a lifetime behind bars, away from society. But there are also thousands of young offenders for whom discretionless constructs like mandatory sentences and life sentences without any possibility of parole simply do not and should not fit. By all accounts, Earl Rice, Jr. has lived a commendable life during his 43 years of incarceration; he has maintained close contact with his family, he has helped educate at-risk youth, and he has become both educated and skilled. If a 2016 parole board had ruled that he still wasn't fit to re-enter society, then so be it. But for that board never to have the chance to consider Rice's release is patently ridiculous.   The fact that not every inmate deserves early release isn't a remotely logical reason to refrain from examining which ones might.
"Paradigm shift." First juvenile lifers in Pennsylvania are granted parole. https://t.co/esaXHDMIjC pic.twitter.com/jndq6hMtk1

— Philly Inquirer (@PhillyInquirer) July 29, 2016
The recent hit Netflix series Making A Murderer followed as its secondary theme the story of Brendan Dassey, a cognitively-limited high-school sophomore who was coerced into making a false confession, and convicted of murder on that basis. The resulting national outrage over Dassey's seemingly obviously wrongful conviction and unduly harsh sentencing shone a light on a reality of the criminal justice system insiders have known for years. Young people, particularly those of limited ability, are often victimized by the system that seeks to keep society safe. It is just that reality that informed the Supreme Court in the Miller and Montgomery cases.   When children are involved, discretion is the only thing that should be mandatory.
Although the Supreme Court's ruling in Montgomery is clearly aimed at effecting better justice, it does so at the price of creating a host of practical problems in need of solid solutions. An inmate who has been incarcerated since his or her teen years is often ill-equipped to rejoin mainstream society. People who have spent the majority of their lives behind bars have neither financial nor familial resources upon which to rely after their release.   As other states follow Pennsylvania's "early" release of Rice and others, our legal system simultaneously makes strides toward fairness and creates formidable obstacles.
[image via shutterstock]
This is an opinion piece. The views expressed in this article are those of just the author.
Elura Nanos - Columnist & Trial Analyst, Law & Crime; CEO Lawyer Up