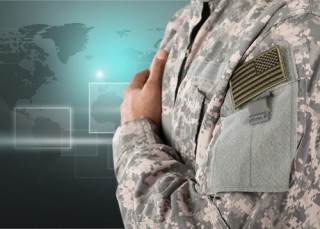 The Department of Defense is expected to announce on July 1 that it will lift its ban on openly transgender people serving in the U.S. armed forces, USA Today reports. A Defense official, speaking on the condition of anonymity, told the news outlet that the plan could finalized as early as Wednesday. Basically, each branch of the military would be given about a year to implement new policies for incorporating transgender soldiers.
Rep. Mac Thornberry (R-Texas), Chairman of the House Committee on Armed Services, was not pleased to hear about this. He said the Pentagon shouldn't make the new policy a priority.
"If reports are correct, I believe Secretary Carter has put the political agenda of a departing administration ahead of the military's readiness crisis," he wrote in a statement published Friday. "The force is exhausted from back to back deployments and spending their home-station time scrambling to get enough equipment and training before they deploy again. My focus is on helping the troops now – to be the most effective, deployable force possible."
DOD's expected announcement is part of process that began less than a year ago. On July 13, 2013, Secretary of Defense Ash Carter announced a six-month study to analyze the "policy and readiness implications" of letting transgender people openly serve in the military.
"At a time when our troops have learned from experience that the most important qualification for service members should be whether they're able and willing to do their job, our officers and enlisted personnel are faced with certain rules that tell them the opposite," he wrote.
–
Follow Alberto Luperon on Twitter (@Alberto Luperon)
Have a tip we should know? [email protected]