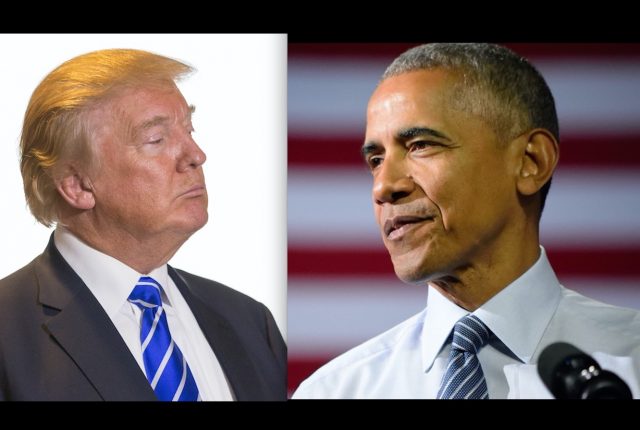 President Donald Trump deported substantially fewer Mexican nationals through November of 2017 than his predecessor Barack Obama did during the same time frame in 2016, according to data released by the Mexican government.
In total, Trump's use of the United States' deportation machinery resulted in roughly 152,000 Mexican nationals being deported between and January and November 2017. Obama's use of the nation's deportation machinery resulted in roughly 205,000 Mexican nationals being deported between January and November 2016.
The information was released by Mexico's Interior Ministry and first reported on by Milenio. Overall, Trump's record on immigration so far amounts to a 27 percent drop in deportations of Mexican nationals compared to Obama's final year at the helm.
As far as U.S. government statistics are concerned, data from Immigration and Customs Enforcement ("ICE") shows a somewhat similar drop in "removals" of Mexican nationals from the country during financial year 2017 compared to financial year 2016–the U.S. government financial year spans from October 1 to September 30.
According to ICE, During Obama's final year spearheading the nation's deportation system, some 150,000 Mexican nationals were deported. During Trump's first year, some 129,000 Mexican nationals were deported. Those numbers together result in a 21 percent drop in expulsions from Obama to Trump.
Mexican nationals comprise an overwhelming majority of persons deported from the United States. During 2016, Mexican nationals accounted for roughly 62 percent of the total number deported from the country. During 2017, Mexican nationals accounted for roughly 57 percent of the total number of persons deported.
The steep drop in numbers of deportees from-and-sent-back-to Mexico–and a similarly steep drop in deportees across the board–may be surprising to some because Trump campaigned on an explicitly nativist and anti-immigration series of policies. Many commentators described Trump's 2016 presidential campaign as specifically demeaning toward Mexican immigrants and Mexican-Americans.
Followed by accusations of racism and/or race-baiting since before he formally entered politics, then-candidate Trump seemed to solidify such fears by invoking the specter of rape and other crimes committed by Mexicans in his very first campaign speech. He said, "They're bringing drugs. They're bringing crime. They're rapists. "
Trump's surprisingly slim first year deportation numbers, however, are likely to resurrect the narrative of Obama as "deporter-in-chief"–a title the 44th president earned from immigration activists after Obama set records by deporting more people from the United States than any other president in U.S. history.
[image via shutterstock.com]
Follow Colin Kalmbacher on Twitter: @colinkalmbacher
Have a tip we should know? [email protected]