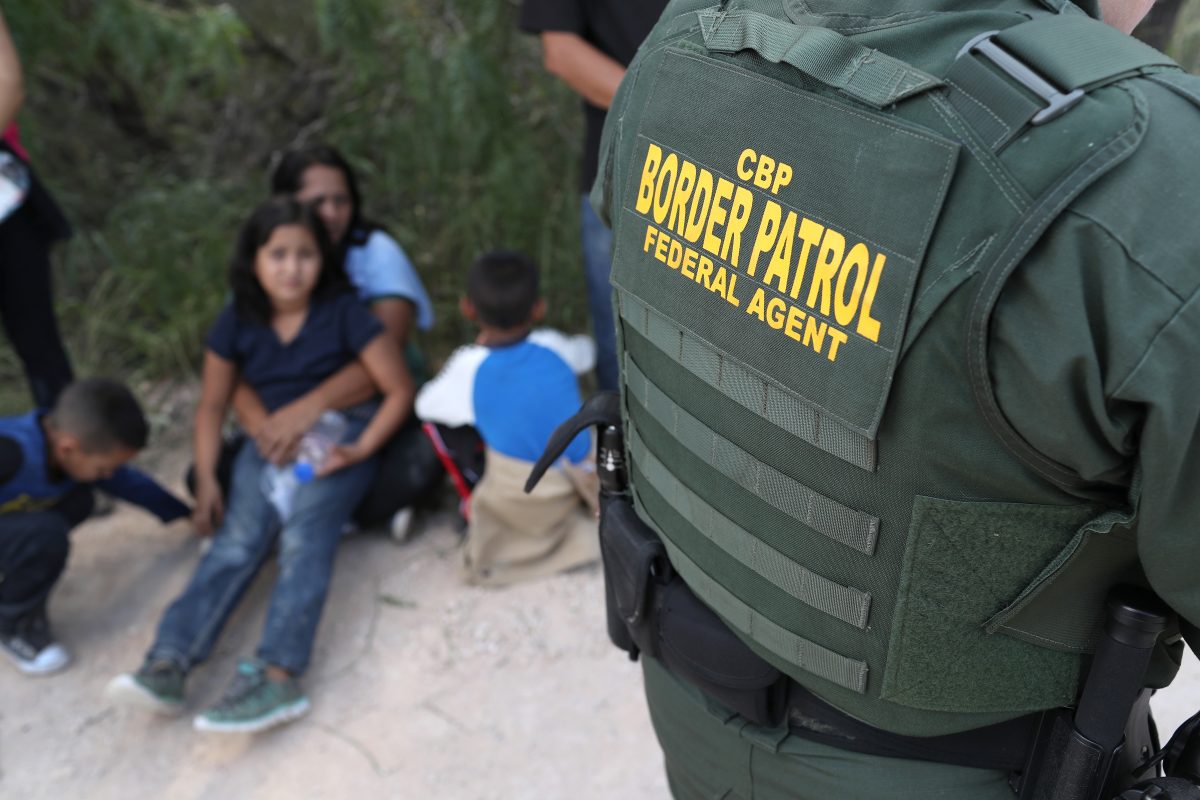 The Trump administration's zero tolerance border policy may have led to the government separating a family of U.S. citizens. In a recent court filing, Immigration and Customs Enforcement admitted as much.
Tuesday marks the deadline for ICE to reunite dozens of toddlers forcibly separated from their parents by various immigration authorities earlier this year. The government will, by its own recognition, fail to meet the court-ordered deadline in regards to roughly half of the children identified in the original court order.
One child's case in particular is likely to be controversial. According to the report [emphasis added]:
1 child cannot be reunified at this time because the parent's location has been unknown for more than a year. Defendants are unable to conclusively determine whether the parent is a class member, and records show the parent and child might be U.S. citizens.
You read correctly. According to two U.S. Attorneys and six officials within the Department of Justice identified in the Tuesday filing, ICE itself tends to believe that U.S. immigration agents separated a family of U.S. citizens–and then lost track of the parent while keeping the child in the custody of an unmentioned government agency.
As part of the court-ordered reunification process, government attorneys and advocates for immigrant families submitted a joint status report cataloguing the success (or failure) of the reunification efforts thus far. The numbers are interesting.
Only 102 children under the age of five are identified in this report. Of those 102 children who have been identified, only four have been successfully reunited with their families as of Tuesday morning. The Trump administration says they expect to have reunited a total of 38 children by the end of Tuesday–and may possibly reunite as many as 60 or more.
As a result of these numbers, each side has their own interpretation as to how things are going generally. From the report, "Defendants contend that the above numbers show that Defendants are in compliance with the Court's order."
Oppositely :
Plaintiffs do not agree that Defendants have fully complied with the initial reunification deadlines in the Court's preliminary injunction order. Plaintiffs received Defendants' updated numbers within the past hour, and have no independent verification that these numbers are accurate, or that there are not additional children under five who should be on the government's list. Plaintiffs, however, can state the following: By today's deadline, Defendants only plan to reunify about half of the parents with children under five years old.
[image via John Moore/Getty Images]
Follow Colin Kalmbacher on Twitter: @colinkalmbacher
Have a tip we should know? [email protected]