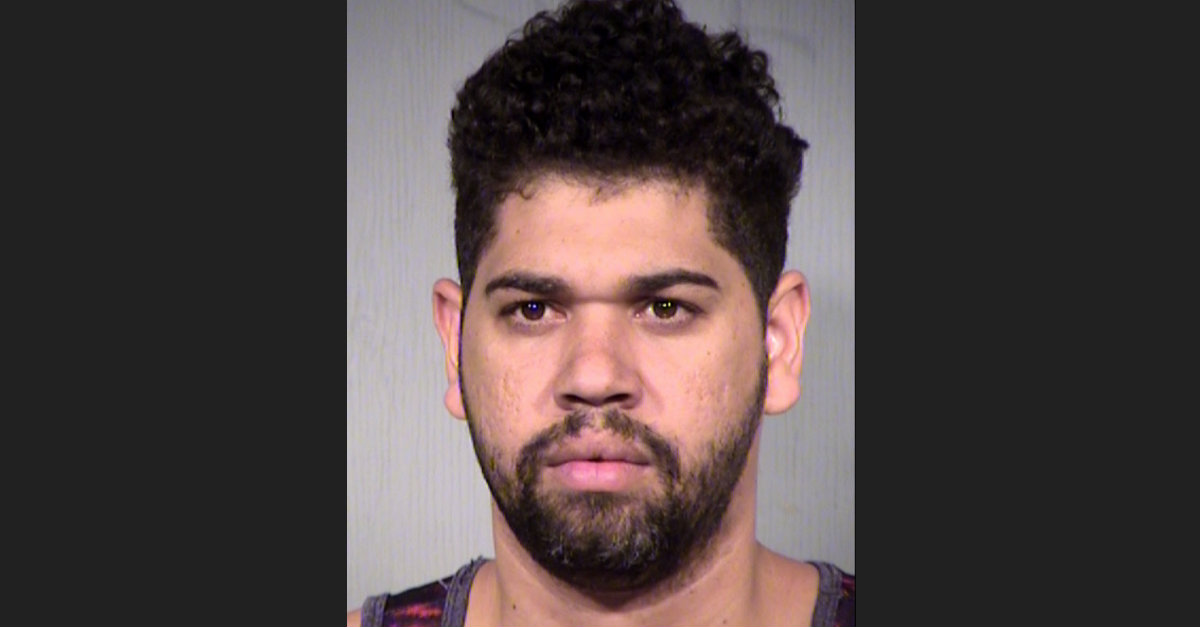 Who brought the charges? That's what Francisco Magaz Negrete asked in Spanish at a Maricopa County court, when he was brought in for one count each of sexual abuse and aggravated assault. Here's what the redacted arrest report said: Negrete, a staffer for a Phoenix, Arizona, shelter for detained immigrant children, molested one of the girls.
A witness and surveillance footage backed up the victim's accusation, police said. That witness, a 16-year-old girl, shared a room with the 14-year-old victim and another girl. She told cops she saw Negrete kissing and inappropriately touching the victim one day in June between 9 and 11 p.m. During an interview with investigators, she said it was three or four times.
The 14-year-old girl told police that the man kissed her on the lips in her bedroom and that she angrily pushed him away. A third roommate, described in the arrest report as witness 2, also claimed to see Negrete kiss the 14-year-old girl on the lips.
Police said surveillance footage doesn't show the doorway nor the inside of the bedroom, but lo and behold, details match the girls' stories. Negrete can be seen approaching the room the several times the night of June 27, between 9:01 and 10:26 p.m.
Interviewed by cops at his home, Negrete admitted to kissing and touching the girl, police said.
The incident allegedly happened at a Phoenix, Arizona location for Southwest Key, a government contractor that receives a lot of federal dollars to detain immigrant children determined to be "unaccompanied minors" or children separated from their parents. The nonprofit says it operates 26 such shelters in Texas, Arizona and California.
In fact, Southwest Key has received $1.5 billion in federal funds.
"When a child tells us of inappropriate behavior, we immediately call law enforcement and start an internal investigation as appropriate," spokesperson Jeff Eller said in a statement obtained by Law&Crime. "That's what happened in this case. Southwest Key always works with law enforcement to bring the full force of the law to bear when it is warranted."
Eller told Law&Crime Negrete was fired, but he declined to answer specific questions about the defendant's former position and the facility's procedures to prevent and address abuse by staffers against children. Nor did Eller say how this incident will influence policy from here on out.
The arrest comes amid heightened scrutiny of U.S. policy and detention procedures on immigrants. Another girl allegedly fondled by a boy at a Southwest Key facility was made to sign a document showing that she understood it was her responsibility to stay away from the other minor, according to documents obtained by The Nation. She was 6-years-old.
Negrete is due in court again for a status conference Tuesday, and a preliminary hearing August 10. He was appointed an attorney, but asked if he could get his own.
[Mugshot via Maricopa County]
Have a tip we should know? [email protected]