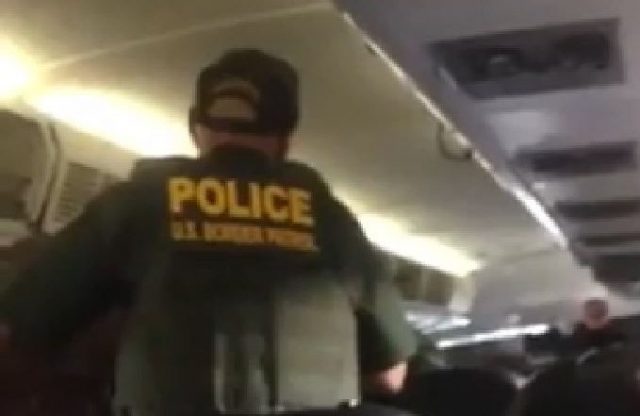 Passengers on a Greyhound bus in Florida were stunned when Border Patrol officers boarded the vehicle during their trip and asked for identification. While accounts differ regarding how many people they asked, one Jamaican woman was taken off the bus for allegedly being in the country illegally.
Video of the Friday incident taken by a passenger shows officers removing the woman, along with her luggage. One person can be heard asking whether this sort of thing is normal, with another saying she's never seen such a thing happen before.
.@CustomsBorder got on a Greyhound bus yesterday at 4:30pm in Fort Lauderdale and asked every passenger for their papers and to prove citizenship. Proof of citizenship is NOT required to ride a bus! For more information about your rights, call our hotline👉 1-888-600-5762 pic.twitter.com/rWJn61o8VP

— FLImmigrantCoalition (@FLImmigrant) January 20, 2018
The Florida Immigrant Coalition, which posted the video on Twitter, claimed that the agents asked everyone on board for ID, and at least one passenger has confirmed this. In a statement to The Miami Herald, the Border Patrol's Miami section acknowledged what happened to the detained woman, but did not confirm or deny whether everyone on board was checked.
Border Patrol said, in a statement to the newspaper:
The subject was an adult female that had overstayed her tourist visa. She was arrested and transported to the Dania Beach Border Patrol station for further investigation and later turned over to the Immigration and Customs Enforcement (ICE), Enforcement Removal Operations (ERO) for removal proceedings.
The woman's daughter-in-law said in a statement over the weekend that she hadn't seen the woman since she dropped her off at the bus stop Friday morning, noting, "I'm very concerned about these officers questioning her without a lawyer present."

The Florida Immigrant Coalition believes the agents crossed a line by randomly boarding a non-public bus and harassing customers.
"Without an official judicial warrant, Border Patrol agents should not be permitted to board the private property of the Greyhound corporation to harass its customers and violate their civil liberties," Isabel Sousa-Rodriguez, membership director for the group, said in a statement. "Floridians deserve to ride a bus in peace without having to carry a birth certificate or passport to go to Disney World, visit family, or commute for work."
Sousa-Rodriguez told The Washington Post the woman is now being held at the Broward Transitional Center in Pompano Beach, Florida. She also accused Greyhound of being "notorious over the years for allowing immigration agents onto buses."
Greyhound said, in a statement:
We are required to comply with all local, state and federal laws and cooperate with the relevant enforcement agencies if they ask to board our buses or enter stations. …

We encourage anyone with concerns about what happened to reach out directly to these agencies. Greyhound will also reach out to the agencies to see if there is anything we can do on our end to minimize any negative effect of this process.
[image via screengrab]
Have a tip we should know? [email protected]