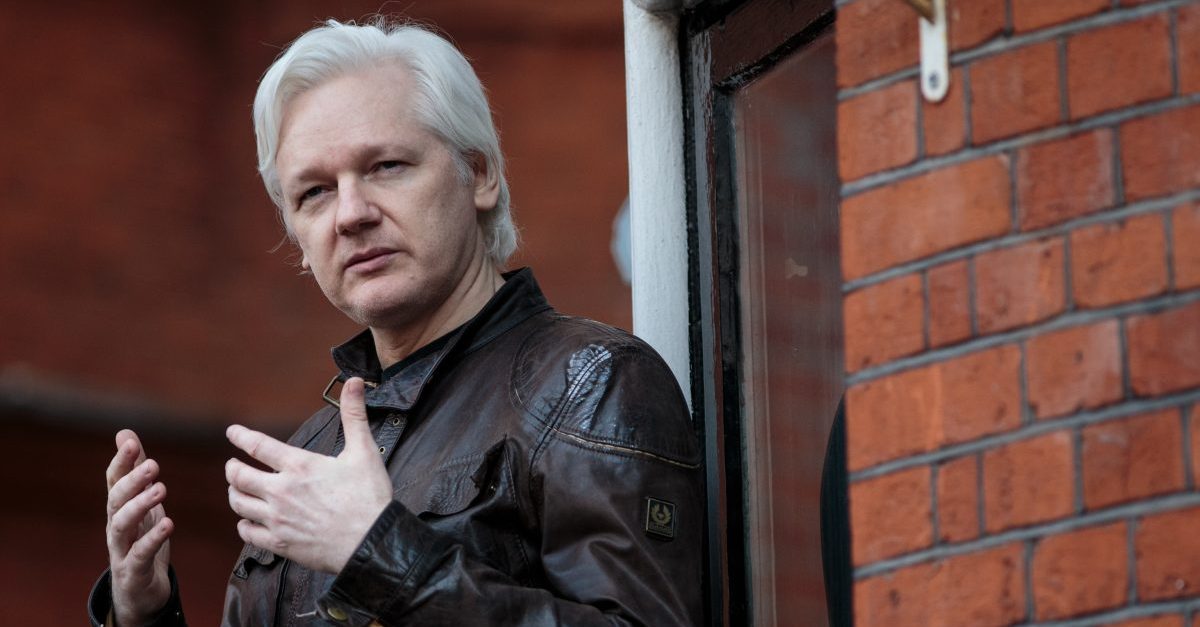 The Senate Intelligence Committee wants WikiLeaks publisher Julian Assange to appear before them to testify regarding Russian election interference as part of their ongoing investigation, according to a letter shared by WikiLeaks' verified Twitter account.
"As you are aware, the Senate Select Committee on Intelligence is conducting a bipartisan inquiry into Russian interference in the 2016 U.S. elections," the letter addressed to Assange says. "As part of that inquiry, the Committee requests that you make yourself available for a closed interview with bipartisan Committee staff at a mutually agreeable time and location."
BREAKING: US Senate Intelligence Committee calls editor @JulianAssange to testify. Letter delivered via US embassy in London. WikiLeaks' legal team say they are "considering the offer but the conditions must conform to a high ethical standard". Also: https://t.co/pPf0GTjTlp pic.twitter.com/gQIUstbGbq

— WikiLeaks (@wikileaks) August 8, 2018
WikiLeaks famously published emails from the Democratic National Committee (DNC) and Clinton campaign chair John Podesta that were allegedly hacked by the Russian government. In July, special counsel Robert Mueller indicted 12 Russian military intelligence officers allegedly behind the  "fictitious persona" Guccifer 2.o.
Assange's testimony could shed some light on the details surrounding the release of DNC internal emails, and perhaps whether the Trump campaign played a role.
As it turns out, WikiLeaks claims the meeting with the Senate just might happen.
"WikiLeaks' legal team say they are 'considering the offer but testimony must conform to a high ethical standard,'" they said in a tweet.
The letter, signed by Committee Chairman Richard Burr (R-North Carolina) and Vice Chariman Mark Warner (D-Virginia), was sent to Assange at the Ecuadorian embassy in London, where he has been staying since 2012, so he would not be extradited to Sweden to face sexual assault charges. Prosecutors announced last year that they would drop their investigation, but they have the option to reopen it until the statute of limitations runs out in 2020.
[Image via Jack Taylor/Getty Images]
Have a tip we should know? [email protected]