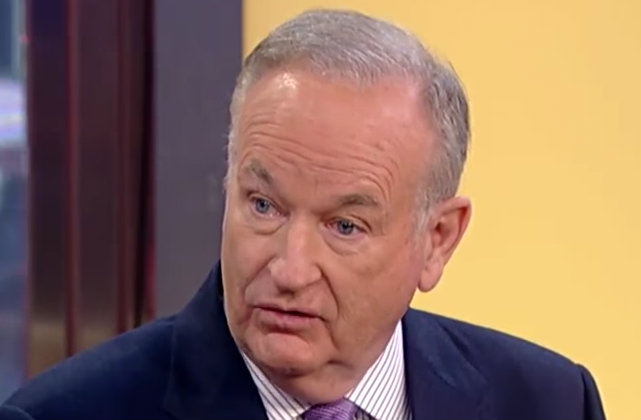 After a bombshell report that Bill O'Reilly and Fox News settled several sexual harassment claims with multiple women, there's been growing calls for the network to get rid of him. So, can Fox News fire him now that the public is aware of what happened? Probably not, even if they wanted to. According to our experts, his contract likely protects him.
A New York Times article from Saturday said that over the course of 14 years, the O'Reilly Factor host and Fox News reached several settlements over claims of sexual harassment and other bad behavior. Five women received a total of $13 million. One reported agreement dates back to 2002. LawNewz.com broke the news on the most recent settlement, from 2016, involved former Fox News host Juliet Huddy.
And yet, amidst all this, it seems like O'Reilly's job security is just getting enhanced.  A Wall Street Journal report from Saturday said Fox News recently renewed O'Reilly's contract. After all, the Times story highlighted this host's importance to the network's bottom line.
What are the details of this reported contract? When did it get signed? How long will it last? Nobody's saying.
"We don't comment on talent contracts," a Fox News spokesperson told LawNewz.com. We also reached out to O'Reilly for comment, though he hasn't responded yet.
With all this in mind, legally speaking, the network probably lacks the leverage to get rid of O'Reilly.
"It's all a matter of contract," attorney Mike Delikat told LawNewz.com. He's the head of the global employment law practice at Orrick, frequently representing employers in high profile harassment claims. He says if Fox renewed the contract, they probably didn't believe the allegations were serious enough to keep O'Reilly out of the network.
Says Delikat [emphasis ours]:
Television stars like Bill O'Reilly have individually negotiated employment contracts that have clear standards regarding grounds for terminating the contract. One would need
to see the termination provision of his latest contract to answer the question as to how easily or difficult it would be for Fox to terminate his contract. Usually, a highly valued personality like O'Reilly has a termination for cause provision which would be very favorable to him. For example, mere allegations or even settlement of such claims to avoid litigation typically will not constitute grounds to terminate his employment contract.
Settlements might result in ugly optics, but that alone likely won't sink O'Reilly. This isn't to say that his position is 100 percent secure. Generally speaking, however, his contract probably protects him in this situation.
We also spoke to Keith Stein, a founding partner at the boutique lawfirm Stein Law PLLC. Stein notes it's all about timing: when did alleged sexual harassment happened in relation to the contract renewal? Fox probably can't kick O'Reilly out for allegations and settlements they already knew about when they resigned him.
"If Fox negotiated the terms of the renewal contract with knowledge of the sexual harassment claims and lawsuits, Fox may be 'estopped' (precluded) from asserting a 'for cause' dismissal because O'Reilly committed or is alleged to have committed acts of moral turpitude," he told LawNewz.com. "In other words, O'Reilly could defend against the dismissal by asserting that Fox had actual knowledge of these claims and proceeded with the renewal anyway."
But if there is a "for cause" dismissal clause in the contract for "moral turpitude" (eg. sexual harassment), then any actions allegedly committed after renewal could be leverage to get rid of O'Reilly. That's because Fox wouldn't necessarily have known about those claims. And there's more.
"If I were Fox's lawyer, knowing that these acts were previously alleged, I would certainly have wanted language in the renewal contract giving Fox the right to terminate even if it knows about the acts of moral turpitude," Stein added. "Why not retain that right under all knowledge circumstances?"
But again, it's all a matter of contract. Both Delikat and Stein agree it's hard to comment specifically to O'Reilly's situation since his the details of renewal remain unconfirmed.
The host has denied the five women's allegations.
"Just like other prominent and controversial people, I'm vulnerable to lawsuits from individuals who want me to pay them to avoid negative publicity," he wrote on Saturday. "In my more than 20 years at Fox News Channel, no one has ever filed a complaint about me with the Human Resources Department, even on the anonymous hotline."
His statement echoes the one from Fox News' parent company, 21st Century Fox.
"21st Century Fox takes matters of workplace behavior very seriously," said a statement obtained by the Times. "Notwithstanding the fact that no current or former Fox News employee ever took advantage of the 21st Century Fox hotline to raise a concern about Bill O'Reilly, even anonymously, we have looked into these matters over the last few months and discussed them with Mr. O'Reilly. While he denies the merits of these claims, Mr. O'Reilly has resolved those he regarded as his personal responsibility. Mr. O'Reilly is fully committed to supporting our efforts to improve the environment for all our employees at Fox News."
It seems like if the popular host were ever to lose his job over a sexual harassment claim, it would have to be a new allegation. The Times story, though jarring, won't lead to the O'Reilly Factor's cancellation.
[Screengrab via Fox News]
Have a tip we should know? [email protected]