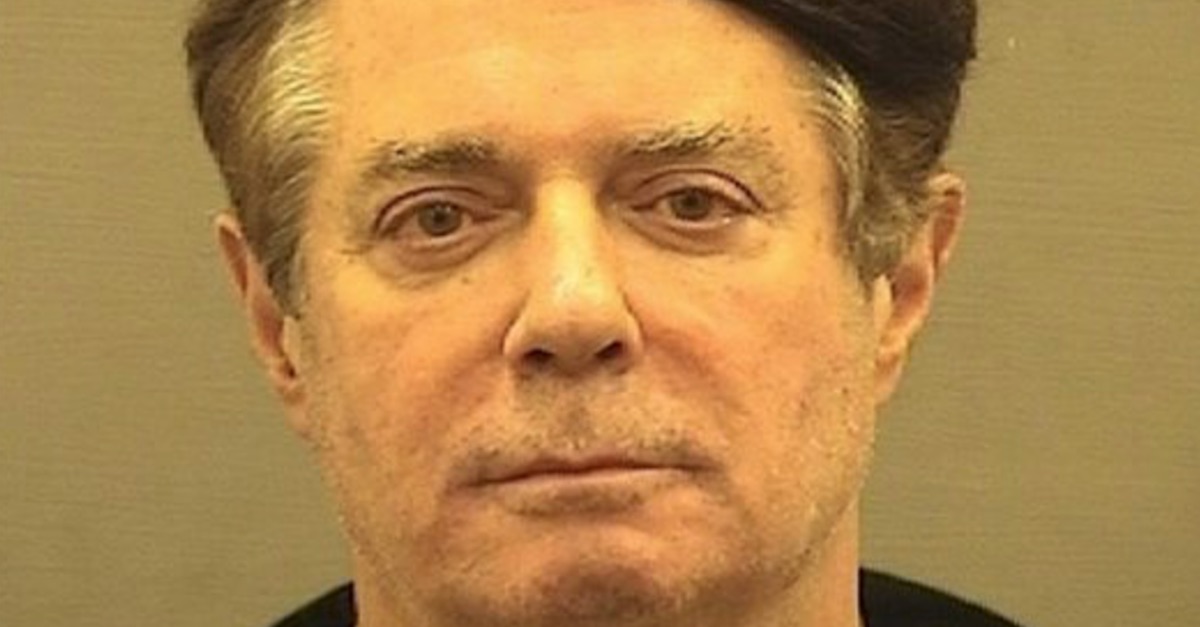 Robert Mueller has lawyered up–again. The special counsel is not on the barrel end of a criminal complaint or anything like that. He's simply moving around his well-stocked army of attorneys. On tap for the Paul Manafort Trial Part II: Jeannie Rhee.
Rhee was most recently a partner at Wilmer Cutler Pickering Hale And Dorr LLP, an American and international law firm affectionately known as WilmerHale. Mueller himself was a former partner there. And the firm is highly selective in its hiring practices.
At WilmerHale, Rhee served as a partner in the firm's litigation and controversy department as well as a member of their investigations and criminal litigation practice. As part of Washington, D.C.'s perpetual revolving door club, Rhee has worked in and out of the firm and government service for most of her adult life. According to a press release announcing Rhee's February 2011 return to the firm:
[H]er practice focused on advising clients who are the subject of government investigations, including white-collar criminal investigations, False Claims Act allegations and securities enforcement matters. Ms. Rhee previously represented individuals and corporations in favorably resolving criminal and civil fraud matters involving issues such as government-guaranteed loans, national security breaches, tax shelter transactions, stock options backdating, public corruption, off-label drug promotion and environmental contamination.
Prior to her latest WilmerHale stint–which ended in June 2017 when she accepted the special counsel appointment–Rhee served as a deputy assistant attorney general for the Barack Obama administration from 2009 to 2011. During her time in Obama's Department of Justice (DOJ), Rhee worked in the Office of Legal Counsel where she provided guidance to former attorney general Eric Holder, the White House and other agency heads and higher-ups.
Rhee's tenure in the Obama DOJ was largely non-controversial. Rhee is not known to have authored any significant legal memos or advisory opinions–or any other documents of that nature–and her name stayed almost entirely out of the papers during Obama's time in office.
One of Rhee's greatest claims to fame is her successful co-prosecution of two corrupt union bosses in Washington, D.C. A 2005 article from the Washington Post notes:
Two former officials of the Washington Teachers' Union were convicted…of helping to embezzle millions of dollars that went to pay for fur coats, Wizards tickets and other personal purchases…The verdicts cap the biggest public corruption prosecution in the District in recent years.
The union boss case occurred when Rhee served as an Assistant U.S. Attorney for the District of Columbia–a position Rhee held from 2000 until 2006, when she first joined up with WilmerHale. Prior to that, Rhee worked as a "legislative fellow" for then-senator and current lobbyist Tom Daschle (D-SD).
What's already elicited some partisan theatrics against Rhee is the fact that she served as an attorney for former deputy national security adviser Ben Rhodes during the House Select Committee on Benghazi's extremely long waste of time and taxpayer money.
But perhaps most likely to trigger accusations of bias are the following two points from Rhee's biography: (1) while at WilmerHale, Rhee once represented the Clinton Foundation against a racketeering lawsuit initiated by right-wing activist group Freedom Watch; and (2) Rhee also served on Hillary Clinton's defense team against lawsuits directed at the former secretary of state's untoward email practices.
Rhee is also a committed Democratic Party donor–maxing out to Barack Obama and Hillary Clinton in four separate years at least. Rhee's connections to Democratic Party politics are well-known, however, and are unlikely to function as much of a sticking point if any. Recall: Robert Mueller himself, of course, is a Republican.
On the personal side of things, Rhee considers herself a "doer," and is the daughter of Korean immigrants. In high school, she was a cheerleader.
[image via Alexandria Detention Center]
Follow Colin Kalmbacher on Twitter: @colinkalmbacher
Have a tip we should know? [email protected]