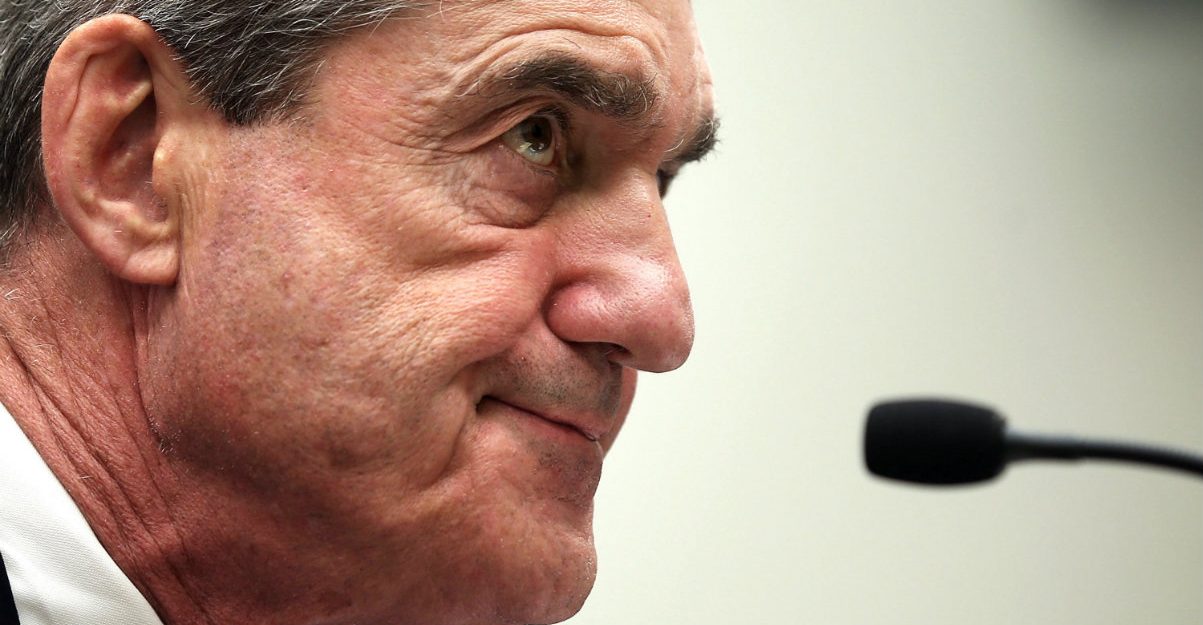 Over the course of special counsel Robert Mueller's events, certain combinations have become more and more familiar over time. "Moscow Project," "Trump Tower meeting" — these are a couple of examples. Could the Grand Havana Room join them?
Law&Crime previously reported at length on the subject of a controversial meeting, but not necessarily the actual place it took place in, which adds a Godfather tinge to the whole affair.
Upon the filing of a 143-page transcript of partial and heavily-redacted testimony from a sealed hearing, we learned that Mueller and his prosecutors mentioned among their reasons supporting the allegation that Paul Manafort lied repeatedly in breach of a plea deal is that Manafort allegedly lied about an August 2016 meeting between with Russian political operative Konstantin Kilimnik, who is suspected of having active ties to Russian intelligence agencies at the time. Manafort is accused of lying about the sharing of 2016 Trump campaign polling data. The operating theory is that this poll data exchange happened at the Grand Havana Room for a purpose Manafort would later "lie" about.
Manafort has denied that he intentionally lied.
"[W]e would like the Court to focus on the [redacted] meeting, and the denial of Mr. [Manafort] having met with Mr. Kilimnik," the transcript notes. "This is a good example: If that was the only instance…and it was just having forgotten about one meeting…we could have taken a very different view."
[T]his goes to the larger view of what we think is going on, and what we think the motive here is. This goes, I think, very much to the heart of what the Special Counsel's Office is investigating," prosecutor Andrew Weissmann said. "And in 2016 there is an in-person meeting with someone who the Government [believes and] is understood by the FBI [to] have a relationship with Russian intelligence."
The word "heart" in the context of the investigation immediately caught attention.
"And there is an in-person meeting at an unusual time for somebody who is the campaign chairman to be spending time, and to be doing it in person," Weissmann continued. "That meeting and what happened at that meeting is of significance to the special counsel."
This meeting, which the cooperating Rick Gates was also present at, is now receiving closer attention. So is the private cigar room locale blocks away from Trump Tower known as the Grand Havana Room.
The Washington Post dug its heels into this one and highlighted more than a few notables surrounding the meeting. For one, Kilimnik was invited and the meeting is believed to have occurred after contact that may have involved Russian oligarch Oleg Deripaska.
Manafort once emailed Kilimnik to offer Deripaska "private briefings" about the Trump campaign; Kilimnik wrote a note saying he met for five hours with a man who gave Manafort "the biggest black caviar jar several years ago," and had some important things to discuss.
The words "black caviar" was interpreted as code for money. Deripaska, it should be noted, once loaned Paul Manafort some $10 million, and Manafort did business with him.
Kilimnik offered to meet with Manafort and the meeting that occurred was the one at the Grand Havana Room. Apparently, Gates and Manafort printed something for the meeting, but we don't know what.
It's not known if Kilimnik left the U.S. immediately after the Grand Havana Room meeting, but a Deripaska-owned jet landed in Newark, N.J. on Aug. 3 and left for Moscow after a few hours. Deripaska has denied ever interacting with Kilimnik.
The Grand Havana Room meeting happened on Aug. 2, 2016.
While Kilimnik has downplayed it as a "private visit" and nothing more, a former U.S. intelligence official called the meeting the "most interesting and potentially significant development we have seen in a long time." Meanwhile, Mueller prosecutors find the timing of the meeting "unusual" for "somebody [Manafort] who is the campaign chairman to be spending time and to be doing it in person."
The Post reported that emails showed Manafort viewed the Kilimnik connection as a Derpiaska connection, and saw Kilimnik as a way to leverage his unpaid Trump campaign chairman role. What's more, Rick Gates, Manafort associate and former Trump campaign deputy chairman, said Kilimnik once told him he was a GRU officer.
Mueller filed an indictment against Russian military intelligence officers associated with the GRU for the alleged 2016 hack of the DNC.
Colin Kalmbacher contributed to this report. 
[Image via Alex Wong and Getty Images]
Have a tip we should know? [email protected]