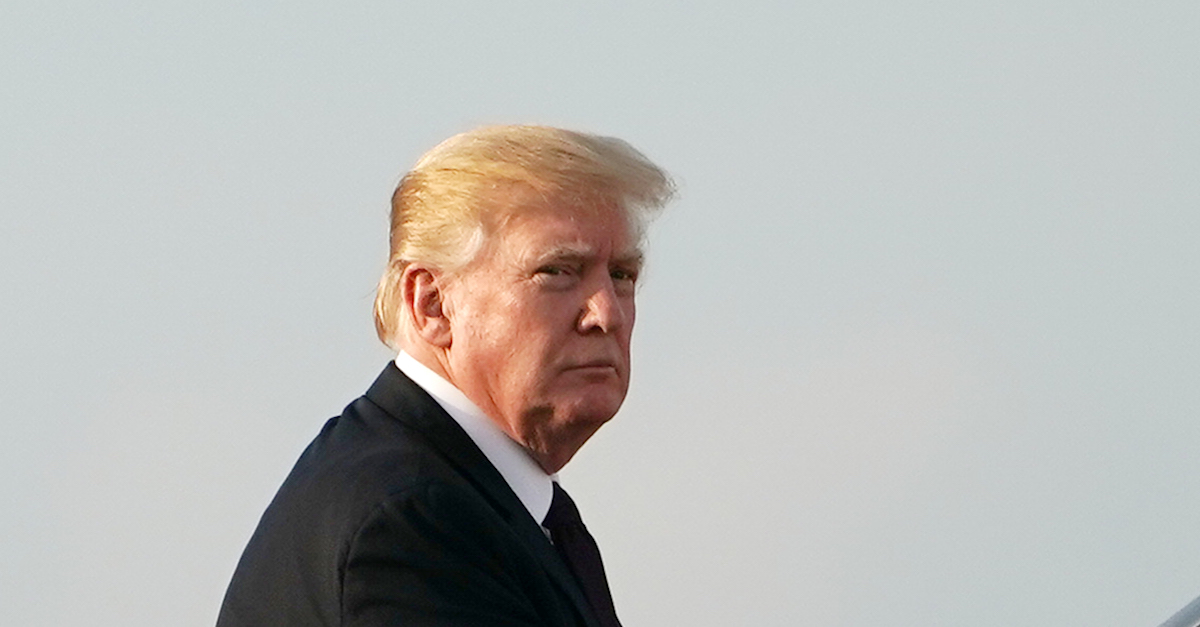 President Donald Trump may be walking right into a storm of litigation if he declares a national state of emergency to fund a border wall, but White House attorneys reportedly warned him in advance. The Washington Post reports that lawyers in the White House counsel's office told the president that the move would pose a "high litigation risk," with the Department of Justice warning that the president would likely lose a court case over this.
Trump has been threatening to declare a state of emergency in order to dip into funds that he would then use to erect physical barriers along the U.S.-Mexico border. The president has tried and failed to get $5.7 billion for the project, with Congress set to approve a new spending bill that only provides a fraction of that amount. The problem arises from whether or not he could justify this as an emergency warranting such a move, which skirts around Congress' generally exclusive power when it comes to spending government money.
California Attorney General Xavier Becerra is already gearing up for a fight over this.
"There is no national emergency," Becerra said. "If Trump oversteps his authority and abandons negotiations with Congress by declaring a fabricated national emergency, we won't only call his bluff, we will do what we must to hold him accountable. No one is above the law."
State AG's aren't the only ones who could potentially sue over this. If Congress fails to block the emergency declaration with a resolution against it, House Democrats could sue on the basis of the infringement of their spending power. During the Obama administration, a GOP-led House did the same thing over parts of Obamacare that they claimed they didn't authorize. A district court judge agreed that they had standing to bring such a lawsuit, which eventually resulted in a settlement.
Nothing exactly like this has happened before, so it's unclear how legal battles waged over this might turn out. Odds are good, however, that they could end up before the Supreme Court.
[Image via Mandel Ngan/AFP/Getty Images]
Have a tip we should know? [email protected]