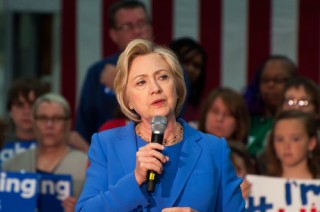 Voters at multiple polling sites in Queens, New York say that when they showed up to vote on Tuesday, they were given ballots that were already filled out — for Democrats.
Alexa Cardena, deputy campaign manager for Republican Congressional candidate Mike O'Reilly, told LawNewz.com that her office and local police have received dozens of calls from people complaining that when they arrived at the polls, ready to vote, their ballot was already filled out for Democrats. "It's really unfortunate," Cardena said. O'Reilly is running in a Congressional district in Queens.
Sgt. Marcos Pachardo told DNAinfo.com that his ballot was already completed with all Democrats chosen. "I opened it up and it was filled out," he said. When he complained to a poll worker, he was told it was a mistake and was given a new ballot, while the old one was voided.
At another polling station, a woman said she witnessed another voter experience the same thing. That ballot, pre-filled, had to be voided, but after it took too long for that voter to get a fresh ballot, she ended up leaving without voting at all.
Cardena told LawNewz that these incidents are taking place in other parts of New York City as well, saying that she's heard reports of at least one similar situation in Brooklyn. "It's happening all over the place."
[Image via Shutterstock]
Have a tip we should know? [email protected]