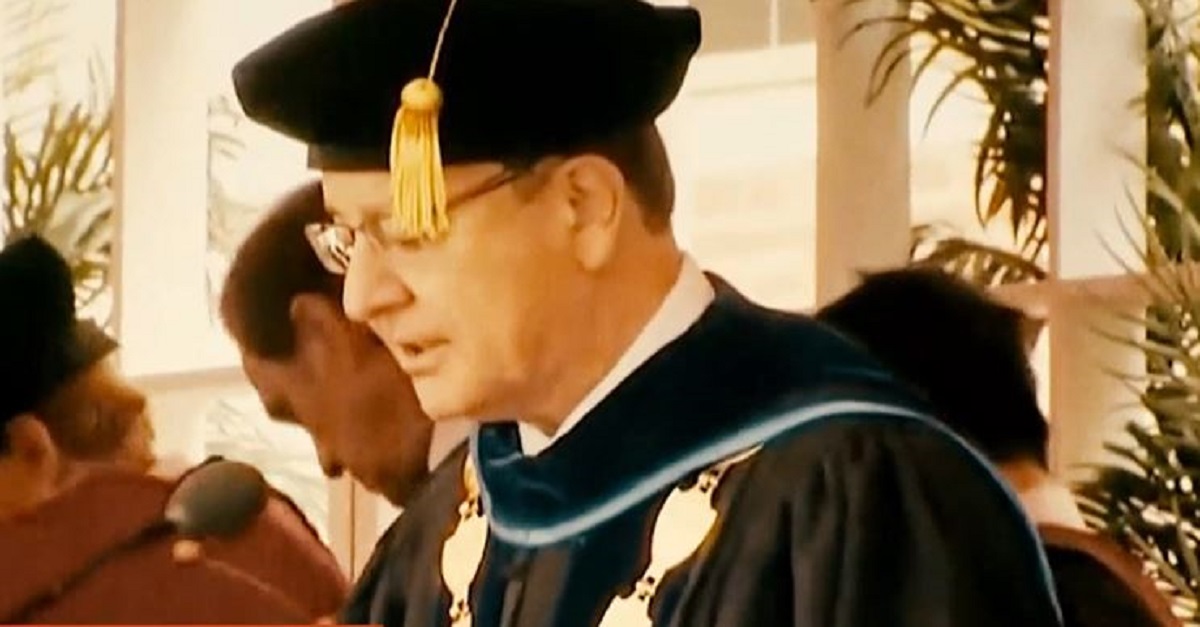 University of Southern California president C. L. Max Nikias resigned on Tuesday, as the school faces lawsuits from over alleged sex abuse from a campus doctor. The school acknowledged that they had received about 200 complaints about Dr. George Tyndall, about alleged sexual misconduct and comments that made students uncomfortable.
The school had been plagued by other scandals during Nikias' time as president, including when a former medical school dean was caught doing drugs on campus and his successor had a sexual harassment complaint against him that the school settled, according to the New York Times.
On August 1, more than 650 professors demanded that Nikias leave before classes begin for the 2018-19 school year on August 20. Nikias and the university listened, as the school announced the resignation on Tuesday, saying it was effective immediately.
"President Nikias cannot be the one who stands up to greet the new students at the Convocation," the letter said. "If he is, we face the prospect of student protests and walkouts, parent outrage, and a broad public perception that we have gone back on our commitment to accountability and transparency."
The university's new interim president is Wanda M. Austin. She is the first woman and first African American to hold the position. She had previously been a university trustee, and was the president and CEO of the Aerospace Corporation.
According to Rick J. Caruso, chairman of the university's board of trustees, the board will begin searching for a new permanent president, and hopes to find a candidate in the next six months.
Nikias, meanwhile, will remain in the fold at USC, holding the title of president emeritus, NBC News reported.
Have a tip we should know? [email protected]