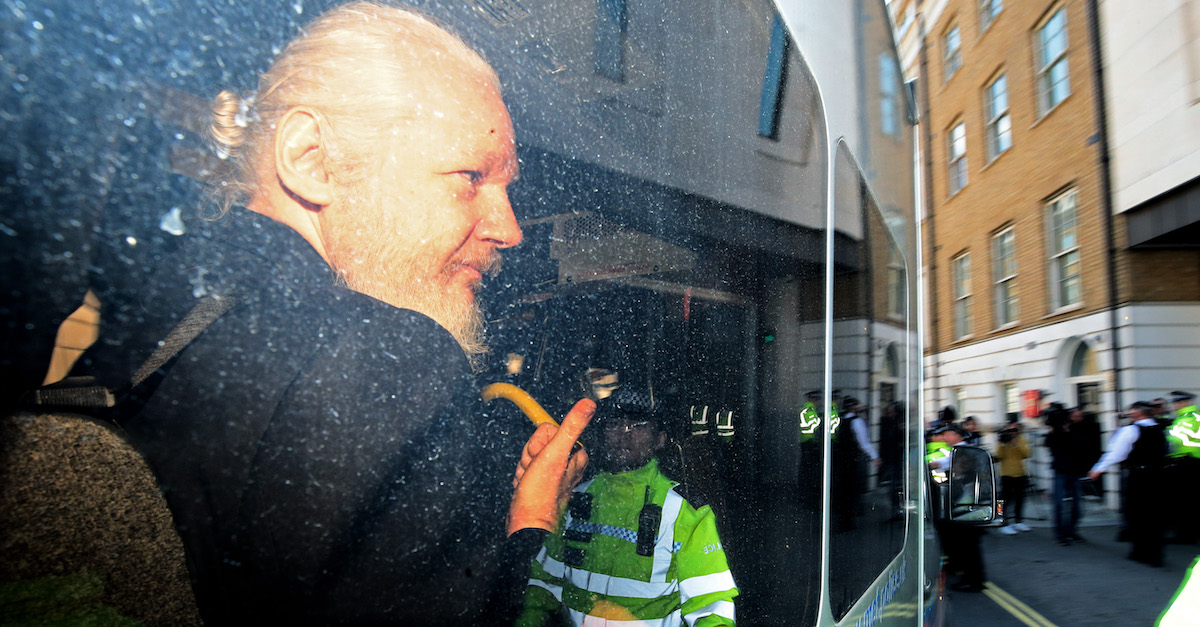 U.S. District Judge Claude M. Hilton ordered the unsealing of the criminal complaint against WikiLeaks founder Julian Assange on Monday, revealing that federal prosecutors in the Eastern District of Virginia have had charges at the ready since Dec. 21, 2017. A stamp on the document confirms the date of the previously sealed Assange complaint.
The U.S. Department of Justice (DOJ) announced last week that Assange was being charged for conspiracy to commit computer intrusion. While the public was already aware of Assange's role in publishing military documents leaked by Chelsea Manning, the indictment alleged that Assange helped Manning hack government computers, tried to hide Manning's role in leaks, and encouraged Manning to do more leaking.
Assange was kicked out of the Ecuadorian embassy in London and arrested last Thursday in relation to alleged bail skipping. His extradition to the United States is being handled by the Department of Justice's Office of International Affairs, the DOJ said in a press release.
As Law&Crime noted before, charges against Assange are being brought in the Eastern District of Virginia (EDVA), the same district that has detained Manning for refusing to answer their questions about the Assange case. This is also the same district where the U.S. Attorney's Office mistakenly named Assange as a target of yet-to-be unsealed criminal charges. Manning, a former U.S. Army intelligence analyst who was infamously convicted of violating the Espionage Act by disclosing thousands of "classified (and unclassified but 'sensitive') documents" to WikiLeaks, was previously sentenced to 35 years in prison, but that sentence was commuted by President Barack Obama in one of his last official acts. That was after seven years of imprisonment, which began when Manning was arrested in 2010.
U.S. complaint against Juli… on Scribd
Ronn Blitzer contributed to this report. 
[Image via Jack Taylor/Getty Images]
Have a tip we should know? [email protected]