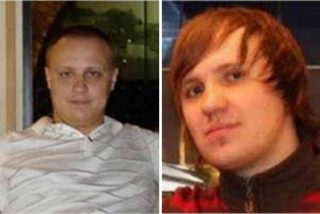 On Thursday, President Barack Obama announced that he is taking actions against Russia for hacking committed against political organizations prior to the U.S. election in November, as well as other alleged actions against American diplomats. As part of this, the State Department is expelling 35 Russian diplomats and issuing sanctions on a number of Russian nationals.
Among them are two men who were already on the FBI's Most Wanted list. Evgeniy Bogachev is wanted for a number of charges, including conspiracy, bank fraud, wire fraud, computer fraud, money laundering, and identity theft. He was indicted under an online nickname in 2012, and again under his real name in 2014. There is a reward of up to $3 million for information leading to his arrest.
Alexsey Belan is wanted for computer intrusion, aggravated identity theft, and fraud in connection with a computer. Federal warrants were issued for him in June 2012 and September 2013, and the FBI is offering up to $100,000 for information leading to his arrest.
Note: An earlier version of this article misidentified the men as among the diplomats, and not the Russian nationals on the sanctions list.
Evgeniy Mikhailovich Bogachev by LawNewz on Scribd
alexsey-belan by LawNewz on Scribd
[Images via FBI]
Have a tip we should know? [email protected]