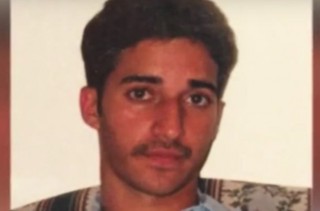 Convicted murder Adnan Syed might be getting his long-awaited retrial, but he'll need to wait before he even gets a chance at freedom. Baltimore Circuit Judge Martin Welch ruled on Wednesday that he won't be released since the prosecution is appealing. So he'll still need to serve out his life sentence.
Syed's current attorney Justin Brown released a copy of the order, and you can read it here.
"The circuit court finds that Petitioner has not met his burden to prove he will not flee and has met his burden to prove he does not pose a danger to the victim or any member of the community," Welch wrote.
Syed successfully got a retrial in June because a judge ruled that the attorney in his 2000 conviction failed to question a potentially instrumental alibi witness, Asia McClain. Prosecutors say Syed is responsible for the 1999 murder for ex-girlfriend Hae Min Lee, but he obviously says he didn't do it.
Journalist Sarah Koenig scrutinized the case in the well-known podcast Serial. Here's her July 5 account of learning about the retrial.
Last week, when I saw the news that Judge Martin P. Welch granted Adnan a new trial, I happened to be on Skype with our Executive Producer Julie Snyder, and both of us did exactly the same involuntary thing of sucking in our breath and then putting our hands over our mouths. We weren't so much shocked because of the legal arguments, but because it was such a longshot, this outcome.
[Screengrab via ABC]
Have a tip we should know? [email protected]