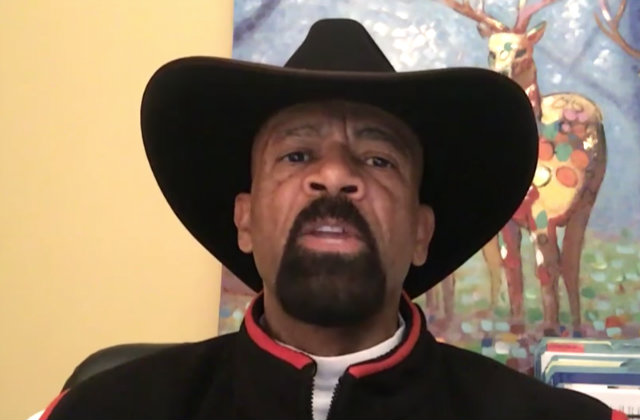 Twitter made former Milwaukee County Sheriff David Clarke take down anti-media tweets some time after he claimed that the company let him off for such posts. The platform put his account on read-only mode, temporarily stopping him from posting until he deleted three tweets that allegedly advocated violence against the media, CNN reported Tuesday.
This includes this post, obviously now-deleted:
BREAKING NEWS! When LYING LIB MEDIA makes up FAKE NEWS to smear me, the ANTIDOTE is go right at them. Punch them in the nose & MAKE THEM TASTE THEIR OWN BLOOD. Nothing gets a bully like LYING LIB MEDIA'S attention better than to give them a taste of their own blood #neverbackdown pic.twitter.com/T2NY2psHCR

— David A. Clarke, Jr. (@SheriffClarke) December 30, 2017
It included a picture of Clarke's and President Donald Trump's heads superimposed on wrestlers' bodies. They are beating up another man meant to represent CNN. Clarke, a staunch Trump supporter, has followed Trump's pattern of attacking negative press coverage as "fake news," and went on a tweet storm this weekend after outlets, including Law&Crime, reported that the FBI once executed a search warrant on his email account in a criminal case against him. (Prosecutors ended the probe for lack of evidence, he told us on Friday.)
A Twitter user sent Law&Crime a letter from the company. Apparently, the person reported Clarke for violating the rules.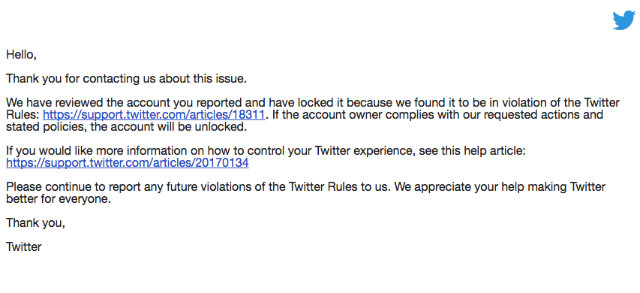 A company spokesperson confirmed to Law&Crime that yes, this message is real and the CNN report is accurate, but declined to discuss further, citing privacy and security concerns.
Clarke tweeted over the weekend that the platform let him off for the post about punching media in the nose. He defended it as a "metaphor."
"Twitter said no violation," he wrote in a now-deleted tweet. "Duh."
Winning against LYING LIB MEDIA and Whiney SNOWFLAKES again. Like @realDonaldTrump said, we'll win so much we'll get tired of winning. Not yet however. Diaper wearing lefty didn't like my metaphor reference to punching LYING LIB MEDIA in the nose. Twitter said no violation. Duh. pic.twitter.com/0drtWIEmMc

— David A. Clarke, Jr. (@SheriffClarke) December 31, 2017
Clarke did not immediately respond to the Law&Crime request for comment, and provide an explain as to why this message is down.
Rachel Stockman contributed to this report.
[Screengrab via Fox Business]
Have a tip we should know? [email protected]