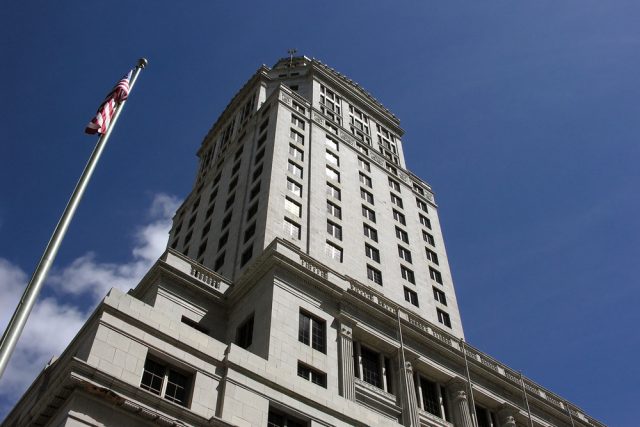 The most populous county in Florida became the first county in the country to rescind its "sanctuary" policy that called for local officials to not cooperate with federal immigration authorities in an effort to protect undocumented immigrants.  The move is especially significant because the decision was made by the Miami-Dade County Commission, which governs a county with a mostly immigrant population.
According to a report in USA Today, the commission voted 9-3 on Friday to end the "sanctuary"protections.  Commissioners reportedly cited President Donald Trump's threat to end federal funding to sanctuary jurisdictions as the driving force behind the move.  Miami-Dade county receives at least $355 million in federal funding per year.
The move finalizes a new policy put in motion late last month by Mayor Carlos Gimenez, a Cuban-born immigrant, who issued a directive to county jail officials to begin cooperating and honoring detainer requests from federal immigration authorities.
The move angered a number of individuals who came to the hearing to express opposition to the move.  A large group reportedly walked out of the meeting chanting, "Shame on you."
In late January, President Trump issued an executive order that prohibited federal grants to go to areas designated "sanctuary jurisdictions."
[image via trekandshoot/shutterstock]
Have a tip we should know? [email protected]