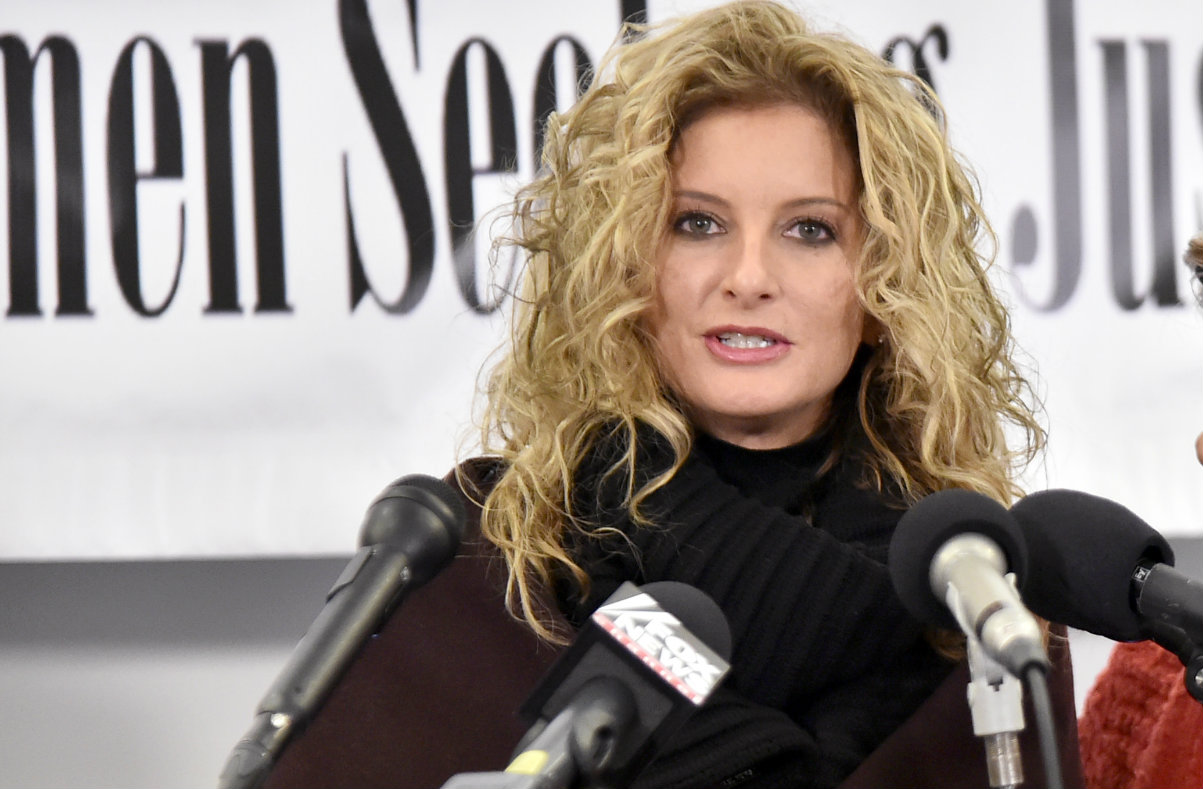 A judge for the New York Supreme Court ruled that Summer Zervos's defamation lawsuit against Donald Trump will continue, but POTUS's legal team isn't going to accept that. Court records obtained by Law&Crime show that they filed a notice of appeal on Sunday. The attorneys want to take the ruling to the Appellate Division of the Supreme Court of the State of New York. They say Zervos' lawsuit greatly hinders Trump's ability to run the country.
What's at stake is a March 20 decision by Judge Jennifer G. Schecter.
"No one is above the law," she wrote. Citing the U.S. Supreme Court case Clinton v. Jones, she said that "It is settled that the president of the United States has no immunity and is 'subject to the laws' for purely private acts."
In this case, it's about an act by candidate Trump during his presidential campaign. He called Zervos a liar for her allegation that he forcibly kissed and groped her in a hotel room in 2007. The president's legal team argued that Zervos's claims are self-contradictory, and politically motivated to hurt Trump. The lawsuit would also interfere with his work at POTUS, and the attorneys said that Clinton v. Jones didn't extend to the state courts.
Schecter didn't accept this reasoning. She ruled that the president's allegedly defamatory statements wasn't an official act as POTUS. The judge also didn't buy the defense's reasoning that the case should at least be postponed until Trump's presidency is over. She said state courts can do a good enough job accommodating his schedule.
In their notice of appeal, Trump's lawyers said Schecter got it wrong. They insisted that the Supremacy Clause of the United States Constitution stopped state courts from exercising jurisdiction over a sitting president, and that Zervos's lawsuit will hinder Trump's ability to do his job. They also reiterated their argument that his statements were non-defamatory opinions made during a political campaign, and therefore protected by the First Amendment.
[Image via Mike Coppola/Getty Images]
Have a tip we should know? [email protected]