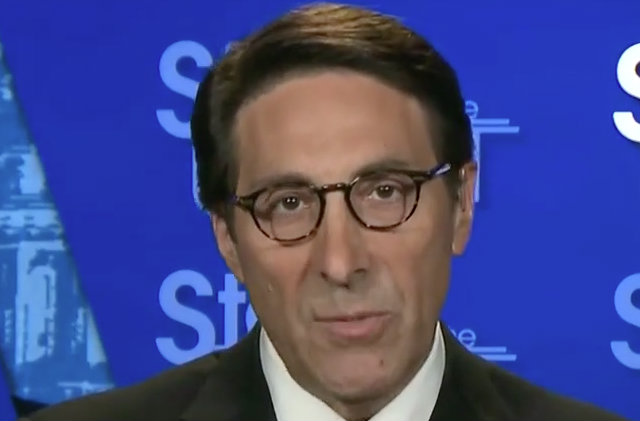 On Friday, a bewildering tweet by President Donald Trump seemed to confirm he was being investigated in some manner.
I am being investigated for firing the FBI Director by the man who told me to fire the FBI Director! Witch Hunt

— Donald J. Trump (@realDonaldTrump) June 16, 2017
Not so, says one of his attorneys, who appeared on Sunday's episode of State of the Union.
"That tweet was in response to a Washington Post story that ran with five unnamed sources without identifying the agencies they represented, saying that the special counsel had broadened out his investigation to include the president. We've had no indication of that," said Jay Sekulow, Chief Counsel for the American Center for Law and Justice. He's part of Trump's outside legal team, addressing Special Counsel Robert Mueller's investigation into Russia's 2016 election interference.
Host Jake Tapper didn't sound very convinced about Sekulow's explanation.
"So the president said 'I am under investigation' even though he's isn't under investigation?" Tapper said.
They went back and forth for a while: Sekulow blasted the Post's use of using sources on background, while Tapper kept pointing at Trump's confusing tweet.
"You're saying the Washington Post report is wrong, but no one did more to confirm the Washington Post report than the president," the host said. "CNN had not confirmed the Washington Post report, but then Trump came out and said quote 'I am being investigated.' The confusion–Is this not frustrating for you as an attorney to have a client that is sharing information with the world that is not accurate?"
Sekulow answered by hyping the president's use of social media to access the public, and reiterated his criticisms of the article. Tapper, still unconvinced, let the matter drop.
The Post report from Wednesday claimed that Mueller was talking to senior intelligence officials to suss out whether Trump committed obstruction of justice. There has been no public confirmation of such a probe.
[Screengrab via CNN]
Have a tip we should know? [email protected]