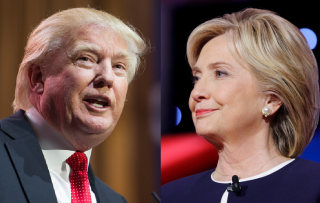 Donald Trump's campaign is none too pleased that the U.S. Department of Justice decided not to pursue an investigation into the Clinton Foundation, but they aren't giving up without a fight.
On Thursday, Trump's website posted a petition calling for the DOJ to go after the Clinton Foundation. The petition says, "The DOJ's decision to deny the FBI's request is an obstruction of justice and a flagrant dereliction of duty from our elected officials.." It describes the Clinton Foundation as "as a culture of corruption, pay-to-play deals, and downright fraud."
According to the New York Post, the petition was circulated via text message to Trump supporters on Thursday afternoon.
[Images via Shutterstock]
Have a tip we should know? [email protected]