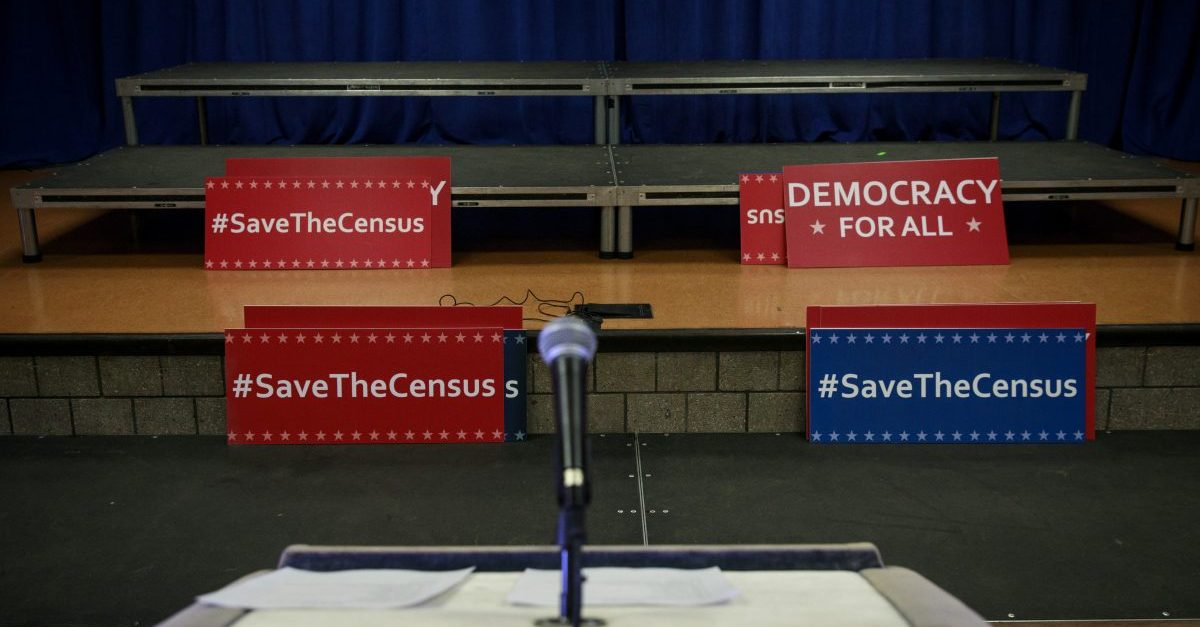 A federal judge ruled on Friday that a top official in the United States Department of Justice will have to be made available to answer questions under oath pertaining to the Trump administration's proposal to include a question on the 2020 census that asks people to identify whether they are American citizens or not.
Judge Jesse Furman of the U.S. District Court in the Southern District of New York granted the request by multiple states for Acting Assistant Attorney General for Civil Rights John Gore to give sworn testimony, based on Gore's "apparent role in drafting the Department of Justice's December 12, 2017 letter requesting that a citizenship question be added to the decennial census," specifically noting that the states who sued claimed that Furman "ghostwrote" the letter.
Based on that, Furman determined that Gore would have information that the other side couldn't get from any other source.
This is the latest of several losses the Trump administration has suffered in this case.
This ruling follows a denial of the administration's motion to dismiss, where the judge ruled that there was a strong enough case that the federal government acted with "discriminatory animus" in adding the citizenship question to the census.
The argument against the question is that non-citizens may opt not to fill out the census, thus deflating the reported number of people living in their states. This, in turn, could result in fewer Congressional representatives and electoral votes for states with large significant minority populations–states that tend to skew towards Democrats.
[Image via Drew Angerer/Getty Images]
Have a tip we should know? [email protected]