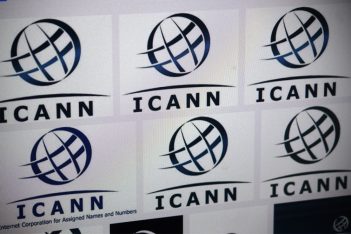 A group of state attorney generals, led by Texas AG Ken Paxton, filed a lawsuit late Thursday that seeks to block the Obama administration from surrendering oversight of the internet to an international organization.
The U.S. Commerce Department has generally been responsible for overseeing the Internet Corporation for Assigned Names and Numbers ("ICANN") since the beginning of the internet.  ICANN is essentially responsible for administering domain names such as .com, .gov. and .org and Internet Service Provider (ISP) numbers/addresses that identify a specific internet connection.  The U.S. government contract with ICANN is set to expire at midnight on Friday, at which time ICANN will become independent.
The lawsuit seeks a preliminary injunction blocking the transfer and declaratory judgment that the decision to surrender control of the internet constitutes giving away government property without congressional authorization in violation of the Property Clause of the U.S. Constitution.  The lawsuit also claims a violation of the Administrative Procedure Act because there was no public notice-and-comment process prior to approving the transfer. Finally, the lawsuit raises concerns that the decision will potentially give authoritarian regimes like Russia, China, and Iran the ability to chill free speech and interfere with a free and open internet in violation of the First Amendment.
"Trusting authoritarian regimes to ensure the continued freedom of the internet is lunacy," Texas Attorney General Paxton said in a press release. "The president does not have the authority to simply give away America's pioneering role in ensuring that the internet remains a place where free expression can flourish."
In addition to Texas, the lawsuit was joined by Arizona, Oklahoma and Nevada.
[image via schutterstock]
Have a tip we should know? [email protected]