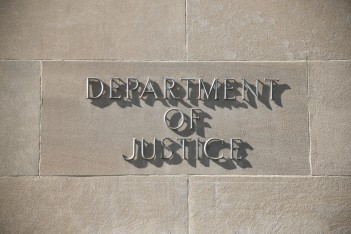 A longtime congressional staffer for prominent Democratic Congressman Bennie Thompson, Jr., was charged on Monday with five counts of willfully failing to file a tax return. Staffer Isaac Lanier Avant, employed by the U.S. House of Representatives since approximately 2002, was charged by Criminal Information for failing to file timely tax returns, despite earning annual wages of over $170,000 for the years 2009 through 2013.
The announcement was made by Principal Deputy Assistant Attorney General Caroline D. Ciraolo, head of the Justice Department's Tax Division and U.S. Attorney for the Eastern District of Virginia Dana J. Boente.
According to prosecutors Avant filed a form with his employer in May 20o5 falsely claiming he was exempt from federal income taxes.  He allegedly did not have federal income taxes withheld from his paychecks again until January 2013 when the IRS began mandating his employers withhold federal income taxes.
Avant faces a statutory maximum sentence of one year in prison on each of the five counts, in addition to fines, monetary penalties and a term of supervised release, if he is found guilty.
Federal prosecutors stress he is presumed innocent on all charges until proven guilty.
Have a tip we should know? [email protected]