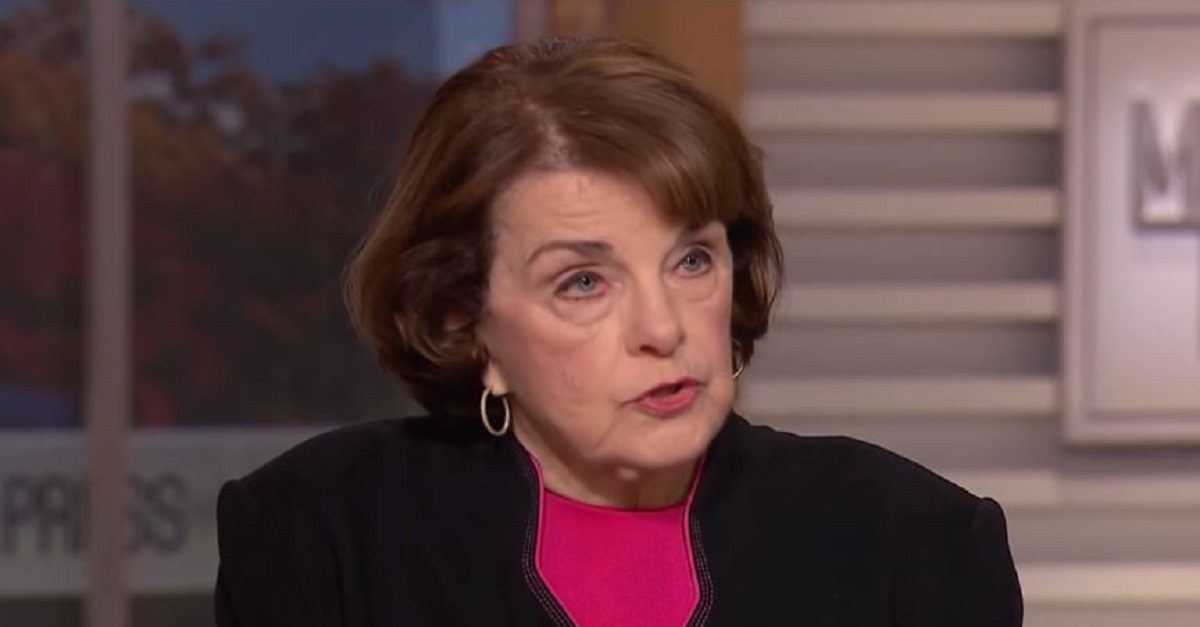 A California woman has reportedly sent a letter to Congress about Supreme Court nominee Brett Kavanaugh that is making waves in Washington. So far, no one seems to know for sure what's in it, other than it's enough that Senate Democrats have referred it to the FBI for possible investigation.
The letter was sent by the unidentified woman to Rep. Anna Eshoo (D-California), who in turn handed it over to Senator Dianne Feinstein (D-California). Feinstein and her fellow Democrats on the Senate Judiciary Committee then made the referral to the FBI, according to a report by BuzzFeed News.
Senator Dick Durbin (D-Illinois) confirmed this to the outlet.
"This matter has been referred to the FBI for investigation," the Illinois Democrat said.
Meanwhile, Senate Republicans are in the dark, including Committee Chairman Charles Grassley (R-Iowa), who said Thursday he didn't have any information about the letter that hadn't already been reported.
News of the letter first went public when The Intercept published details, including rumors about what the contents of the letter might be. According to The Intercept, the person who sent the letter was relaying information about an incident allegedly involving someone else and Kavanaugh from when the Supreme Court nominee was in high school.
Feinstein said in a statement:
I have received information from an individual concerning the nomination of Brett Kavanaugh to the Supreme Court. That individual strongly requested confidentiality, declined to come forward or press the matter further, and I have honored that decision. I have, however, referred the matter to federal investigative authorities.
An FBI spokesperson told Law&Crime, "Upon receipt of the information on the night of September 12, we included it as part of Judge Kavanaugh's background file, as per the standard process."
Note: This article has been updated to include statements from Feinstein and the FBI.
[Image via NBC screengrab]
Have a tip we should know? [email protected]