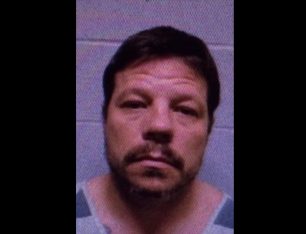 A manhunt is underway in Oklahoma for a man police believe is responsible for shooting five people overnight, killing two people and wounding three more, including two police officers.
The Lincoln Sheriff's Office told KOCO News 5 a search is currently underway for the suspect, Michael Vance.  Authorities say the incident began Sunday night when two officers were shot responding to a shots fired call just before midnight.  Both officers were taken to the hospital and later released.
Authorities say after shooting at the officers Vance stole a police cruiser and drove it to a mobile home park where he is accused of shooting at another woman and stealing another vehicle.  The woman was not injured.
Vance is also believed to be responsible for an attempted carjacking and shooting at a gas station around 2:00 a.m. in nearby Beckham County.  Authorities say the victim in that incident was taken to the hospital and remains in critical condition.
Authorities also say they discovered the bodies of two of Vance's relatives overnight inside a home where they suspected he might be hiding.
Vance is still on the loose and believed to be armed with an AK-47.
[image via Lincoln County Sheriff]
Have a tip we should know? [email protected]