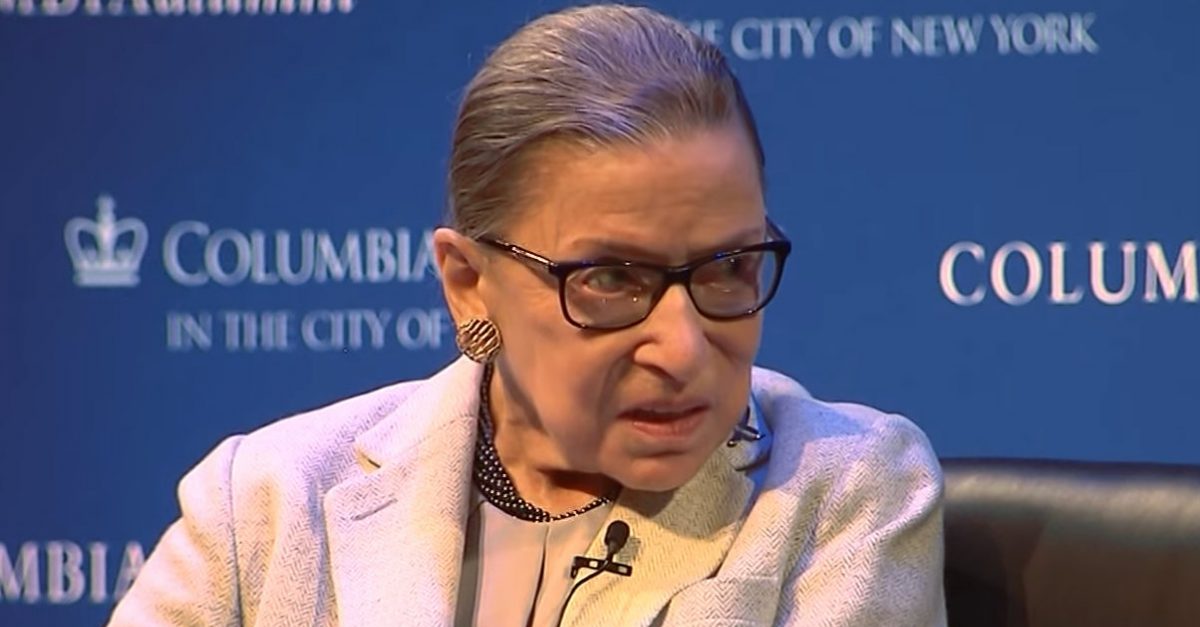 Supreme Court Justice Ruth Bader Ginsburg, 85, suffered a fall at court Wednesday evening that resulted in three rib fractures and, eventually, hospitalization through Thursday.
It's now Friday and the Supreme Court Justice has been discharged.
She's also already getting back to work — from home.
Supreme Court spokeswoman Kathy Arberg said Ginsburg is "doing well and plans to work from home today."
The Supreme Court's Public Information office had said the following in a news release about the incident when it was first reported:
Justice Ruth Bader Ginsburg fell in her office at the Court last evening. She went home, but after experiencing discomfort overnight, went to George Washington University Hospital early this morning. Tests showed that she fractured three ribs on her left side and she was admitted for observation and treatment. Updates will be provided as they become available.
Ginsburg has said before that she has no plans of retiring anytime soon. When commenting on her former fellow Supreme Court Justice John Paul Stevens serving on the court until he was 90 years old, Ginsburg said, "[H]e stepped down when he was 90, so I think I have about at least five more years."
That she's already back to work is just more proof of her dedication.
Ginsburg was conspicuously absent on Thursday when Brett Kavanaugh formally took his seat on the Supreme Court via the traditional investiture ceremony.
[Image via CNN screengrab]
Have a tip we should know? [email protected]