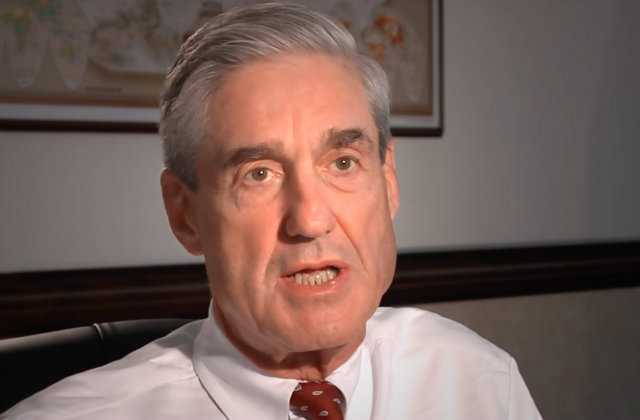 The conspiracy world, 4chan, and the Twittersphere, are on fire with rumors about more than two dozen sealed cases that were filed in D.C. federal court. This is the same court that is hearing the criminal cases concerning former Trump campaign manager Paul Manafort and his aide Rick Gates. The Gates and Manafort cases also began as sealed indictments before they were unsealed by a judge when Gates and Manafort surrendered to the FBI on October 30.
LawNewz.com verified that there are currently 34 cases that have been filed under seal in U.S. District Court for the District of Columbia between the dates of October 27th (when Manafort was indicted) and today's date. While the sealed cases are certainly interesting to note, they may not be tied to Special Counsel Robert Mueller's investigation of possible ties between the Trump campaign and the Russian government. That's not stopping the rumors:
Adding to @Imperator_Rex3 thread re sealed indictments. The Manafort indictment was filed under seal on 10/27 & UNSEALED on 10/30 when Manafort was arrested

Since 10/27, there are currently 35 SEALED indictments filed in District Court-DC. Here are screenshots with Case numbers pic.twitter.com/J2D3oPSbuT

— Falco (@Nick_Falco) November 9, 2017

Others noted a high number of sealed cases in Virginia federal court as well:
Fifty sealed indictment this morning in East District of Virginia today. Are we dumping our color of law Ratlines gents? pic.twitter.com/hpievn6duP

— TruthLeaks (@GeorgWebb) November 9, 2017
"A few other words of caution: sealed indictments are not uncommon and the U.S. attorney's office in DC does many complex cases. Mueller is not the only active prosecutor working in that courthouse. I'm not saying nothing is cooking, but don't read too much into docket numbers," said Benjamin Wittes, Editor-in-Chief of Lawfare blog. He also added he has no basis to say whether the cases are related to the Mueller or not.
"Sealed dockets are insanely normal," tweeted Brad Heath, an investigative reporter for USA Today. He said that they don't necessarily equate to indictments. Sealed docket entries could also be search warrants that the Mueller team or other prosecutors filed.
With that said, there are reports that FBI agents have gathered enough evidence to charge former national security advisor Michael Flynn, and more indictments are forthcoming.
[Screengrab via FBI]
Have a tip we should know? [email protected]
Rachel Stockman - President / On Air Host