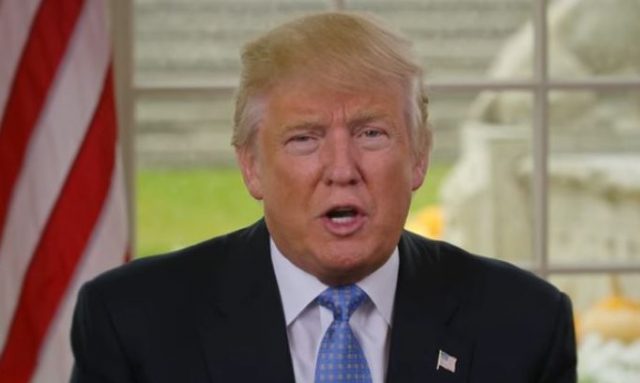 President Donald Trump is preparing to announce his nomination for the Supreme Court tonight, and two finalists for the position are headed to Washington, D.C. ahead of the decision, sources told CNN. Judge Neil Gorsuch of the Tenth Circuit Court of Appeals is reportedly already in Washington, and Judge Thomas Hardiman of the Third Circuit was said to be on his way earlier on Tuesday. Both have been discussed in recent days as strong candidates for the seat left vacant by the passing of Justice Antonin Scalia.
Buzz has been building around Gorsuch, with some believing him to be the front-runner, although Trump's sister, Third Circuit Judge Maryanne Trump Barry, has reportedly recommended Hardiman, her colleague. The President tweeted on Monday that he has made his decision, but sources close to the matter told CNN that Trump could change his mind before the announcement.
Trump is expected to declare his pick Tuesday night at 8:00 pm ET.
[Image via Screengrab]
Have a tip we should know? [email protected]