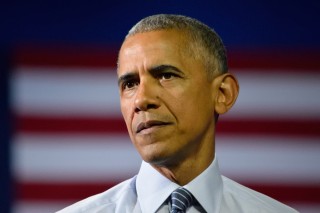 News that the United States sent $400 million dollars to Iran at the same time as the release of four American detainees has been widely criticized. Now, we are learning that senior Justice Department officials even warned the Obama administration and the State Dept. that the money would look like a 'ransom payment.'
The Wall Street Journal, which first broke the story, says that they have talked to several senior DOJ officials who were worried that sending a plane full of cash to Tehran would create a bad impression. The Americans were released in January as a result of a "prisoner swap."
"People knew what it was going to look like, and there was concern the Iranians probably did consider it a ransom payment," one source told The Journal. Their objections were overruled by the State Department and the payment ultimately went through. The U.S. has a long held policy of never paying ransom to countries who take Americans hostage.
The Obama administration has denied that the payment was anything like a ransom. Instead, they contend it was part of a $1.7 billion settlement from a failed arms deal that dated back to the late 1970's.
A Justice Department spokesman told The Journal that the agency "fully supported the ultimate outcome of the administration's resolution of several issues with Iran,"
John McCain, Paul Ryan, and Donald Trump have all strongly criticized this decision.
Have a tip we should know? [email protected]
Rachel Stockman - President / On Air Host